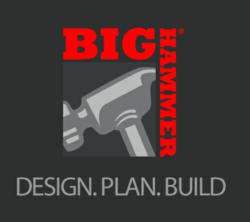 Waukesha, WI (PRWEB) February 28, 2013
"I've been working with and talking to deck and fence professionals for years," says Edgenet Vice President Gary Ruszkiewicz, "and I couldn't be prouder of Pro Deck & Fence Design. Contractors are going to flip when they see the functionality and real engineering Pro Deck & Fence delivers. This will instantly become a pro's go-to tool for sales and design."
Pro Deck & Fence Design boasts 3-D visualization, detailed design capability for advanced customization, and high customer engagement by revealing a visualization with their quote.
Edgenet is offering demo sessions and private sessions at FENCETECH to show off Pro Deck & Fence Design, and with expectations high and a FENCETECH-only price, expects sales to be brisk at the show.
Providers are scrambling to get involved, as well. "Suppliers at FENCETECH are floored by what our Pro Deck & Fence Design will do for them. We're also signing many key deck material providers, who see Pro Deck & Fence Design as a showcase for their materials." Ruszkiewicz explained, "it's all about getting their materials and brands in front of builders and consumers."
ABOUT EDGENET
Edgenet is a technology company that provides applications and services to help companies sell easier and sell more.
A privately-held company with offices in Nashville, Atlanta, and Milwaukee, Edgenet leads the way in the areas of data services, guided selling and marketing solutions. Edgenet's products are used by top retailers, distributors, web sites and suppliers throughout the retail industry.
Edgenet organizes product information to increase sales – like creating window configurators for the world's top manufacturers, visual sales tools like Deck & Fence Designe, or creating a system we call the Edgenet Network which connects businesses which produce products, those that sell them, and the companies that distribute them.
Learn more about Edgenet at http://www.edgenet.com. Find out about Edgenet's Deck & Fence Design solutions at http://bighammerpro.com