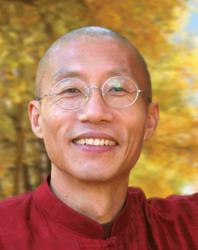 "Open your heart, ignite the flame in your being and awaken the natural flow of life energy in your heart. When your heart opens, the world around you changes". Master Mingtong Gu
(PRWEB) February 28, 2013
On Sunday, March 3, 2013, 11am-6pm, the Qi Summit will celebrate the importance of the Open Heart in personal health and wellness and in helping the planet grow more compassion and kindness. This fun and inspiring day of Qigong teachings with Master Mingtong Gu will energize and uplift the audience to learn the key practices that open the heart, even in the face of challenges of health, work, home and the world. Guest speakers include Stephen Dinan, Patricia Ellsberg, a video appearance by Barbara Marx Hubbard, and musician Jennifer Berezan.
"Open your heart, ignite the flame in your being and awaken the natural flow of life energy in your heart. When your heart opens, the world around you changes". Master Mingtong Gu said. To make the positive changes in a person's health and joy and to help the world move to a more caring, compassionate path, it is important to connect with inner resources and wisdom. Qigong does this through movement, sound and healing meditations that release blocks and increase energy.
Workshop Training: Learn from Master Gu the Qigong teachings and practices for opening the heart. Master Gu will teach and guide one of the most direct and powerful energy healing methods in what promises to be the largest Qigong practice and largest chi field in the Bay Area.
Music: Musician Jennifer Berezan, singer/songwriter, producer and activist will join the celebration with a live performance of her heartfelt music and the premier of her new song, "Song for All Beings".
Tickets can be purchased online and at the door for $55 to attend the Qi Summit in-person at the Craneway Pavilion. The event is also webcast online (1/2 day webcast ticket cost --$33). All ages and abilities are welcome.