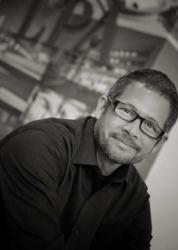 It feels like a 'Greatest Hits' album, but I don't see this as the end, but truly the start of something even better. If I can learn more about this profession and be a better architect who serves the community, that would be amazing.
Irvine, CA (PRWEB) February 28, 2013
Receiving one of the greatest individual honors from the American Institute of Architects (AIA), LPA Design Principal Glenn Carels, has been elected to the AIA's College of Fellows, joining President Dan Heinfeld, as the firm's second FAIA.
Spending his entire 29-year architectural career with LPA, Carels has racked up an impressive 54 national, state and component AIA awards for his design work over the years, in addition to serving the AIA's Orange County chapter in various leadership roles.
As a respected leader in the higher education sector, Carels is a well known architectural design visiting critic, having served the University of Colorado, Boulder; California Polytechnic State University, Pomona; and California State University, Long Beach, to name a few.
"Glenn is sought after for his design expertise and commitment to higher education and is therefore asked by universities and professional organizations to teach and lecture about the importance of creating exciting learning environments that are informed by sustainability," states Heinfeld in his Fellowship nomination letter to the AIA.
"He's transformed outdated mid-century facilities into appealing destinations for today's
digital learners," continues Heinfeld, "and garnered national awards from groups like the Community College Facility Coalition and the Society for College and University Planning (SCUP), in a sector with strict budget guidelines."
For example, Carels' design work on the Santiago Canyon College Library in Orange, Calif. – which features energy efficient Low-E glazing, skylights, perforated metal solar fins and the deep metal panel roof – garnered a total of eight awards, including a national AIA Committee on Architecture for Education Award of Merit, a national SCUP honor award, a National School Boards Association Citation of Excellence Award, and a couple AIA California Council/Concrete Masonry awards and AIA Orange County chapter awards.
More recently, Carels was recognized for his design of California State University Northridge's Student Recreation Center, Northridge, Calif., where he came up with an innovative approach to filling out a long and narrow site by reversing the typical stacking of spaces in order to enable the larger spaces, including the courts and jogging track, to benefit from daylighting and displacement ventilation up top. The LEED Gold facility was designed to perform 28% better than California's Title 24 energy code, and earned design awards from the AIA San Diego Chapter, Orange County Chapter, San Fernando Valley Chapter and the Pacific Coast Builders Conference.
"Glenn's rigor and personal commitment to providing the best our profession has to offer for these often unstudied programs and campuses is a powerful testimony to how design can change lives," wrote Heinfeld.
Reflecting upon his time with LPA, Carels relates, "it feels like a 'Greatest Hits' album, but I don't see this as the end, but truly the start of something even better. If I can learn more about this profession and be a better architect who serves the community, that would be amazing."
Truly humbled by the honor, and desiring to share the credit with his colleagues at LPA, Carels will officially receive his new Fellowship distinction at the AIA's national convention in June.
"To have our clients and people who come to the buildings benefit from our ideas, is the goal" he says. "But to have my peers recognize my commitment to improving lifelong learning using sustainable design, is the single greatest compliment I could ever ask for."
For interview opportunities with LPA Design Principal Glenn Carels, please use media contact: Rochelle Veturis Coles at (949) 701-4148 or rcoles[at]lpainc[dot]com.
About the College of Fellows
The AIA College of Fellows seeks to stimulate a sharing of interests among Fellows, promote the purposes of the Institute, advance the profession of architecture, mentor young architects, and be of ever-increasing service to society. The College of Fellows, founded in 1952, is composed of members of the Institute who are elected to Fellowship by a jury of their peers. Fellowship is one of the highest honors the AIA can bestow upon a member. Elevation to Fellowship not only recognizes the achievements of the architect as an individual but also elevates before the public and the profession those architects who have made significant contributions to architecture and to society.
About LPA Inc.
Founded in 1965, LPA has nearly 200 employees with offices in Irvine, Roseville, and San Diego, Calif. The firm provides services in architecture, sustainability, planning, interior design, landscape architecture, engineering, and graphics. There is no "Sustainability Director," at LPA. Instead, more than 80% of the professionals are LEED accredited, including the Human Resources Director, CFO, and several other support staff. With extensive experience in public and private architecture, LPA designs a diversity of facilities that span from K-12 schools, colleges and universities, to corporate and civic establishments. More than 500 major design awards attest to LPA's commitment to design excellence. For more information, visit LPAinc.com.