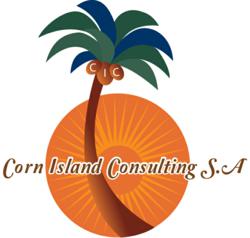 Corn Islands, Nicaragua (PRWEB) February 28, 2013
Corn Island Consulting is pleased to announce upcoming retiree development being released on Nicaragua's Big Corn Island.
Captain Morgan's Hideaway is nestled atop Mt. Pleasant Hill. Corn Island Consulting, SA spearheads this new development. Site work and planning begins April 2013. The project will consist of seven one-third acre lots fully serviced with multiple options for custom build-outs. Six villas will boast sunrise and sunset views. Club house and restaurants will provide daily relaxation. Caribbean views anyone? "Aargh says the captain". Pirate treasures and hideouts are part of the allure of Nicaraguan history.
Listed in the New York Times as the top three must visit places in 2013, Nicaragua's Corn Islands have received global focus as an emerging investment location. Rising land values in Nicaragua continue to provide creative opportunities for developers. A $5 million clinic investment along with the expansion of the airport shows that the basis of future development is being achieved. Eco travels continue to flock to the Corn Island for top notch scuba diving and snorkeling while deep sea fishing is a twenty minute boat ride to bring in the days fresh catch.
Big Corn Island off the coast of Nicaragua is where Captain Morgan's Hideaway can be found. For more information please contact Corn Island Consulting, SA. Discretion is based on principal. Presale opportunities at 20% under listed prices. Corn Island Consulting, SA has partnered with Blue Ervay LLC based in Dallas Texas to grow its internet presence.
About Corn Island Consulting
http://www.cornislandconsulting.com/
Corn Island Consulting SA provides high quality, secure investment opportunities in mainland Nicaragua and the Corn Islands. We are not a real estate company, we are investors, developers, and business owners with decades of experience in central America, and overwhelming personal interests in the Corn Islands.
Corn Island Consulting provides Turn Key investment opportunities for our clients. From land purchase to survey and roads, to construction. Our goal is to make your investments here an enjoyable and profitable experience. Let us help you find the best investment opportunities in Nicaragua.
About Blue Ervay LLC:
BlueErvay, LLC delivers custom computer software, consultation and organization solutions mainly focused on helping consulting and legal firms. We pair higher high quality styles with cutting-edge technologies, along with Search engine optimization and marketing experience, while focusing on your businesses bottom-line. To learn about how they can help take a company your company to the next level, please visit them on the net at http://www.blueervay.com