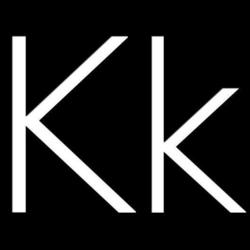 Increase your talents in sales immediately.
MIAMI, FL (PRWEB) February 28, 2013
Having good face to face selling skills are some of the most important skills utilized by business executives and anyone in the sales industry. KoldKalling.com has been helping many individuals increase abilities in this area and sales statistics of these individuals are constantly improving. The sales guide offered at this success web portal is the reason why. This guide outlines the 10 best tips to selling in person including, knowing your product, playing the part, having sincere purpose and belief in what you are selling and more. "Our free guide to selling in person is something we are very proud of. We interviewed many successful business owners and their answers helped us to compile a guide of the 10 best tips to help anyone increase their sales and our response has been great. All businesses that are members of our site have given us great feedback on how we have helped their sales increase," states KoldKalling.com executive Kyle Breiner. All people in business are invited to stop by KoldKalling.com to receive the guide and start utilizing its benefits today.
Jeremy Sholar of Poseidon Machinery is an extremely successful salesman with sales numbers well into the millions. His primary objective at his business is to sell machinery to companies in the natural stone industry. Jeremy has done well in his position but his sales were stagnating and he knew he had to do something to increase them and meet company expectations. An acquaintance in the business world told Jeremy about KoldKalling.com and how tips he learned there really helped improve his face to face communication. Jeremy took this advice and visited the website which some are calling an online success mecca. Within just 6 weeks Jeremy's sales had increased by 15% and company executives had taken notice. "I am so grateful for the tips I learned from KoldKalling.com. My face to face sales techniques have never been better and my confidence is at an all-time high. Since reading and studying the free sales guide I received I now have a new outlook when entering another company to make a sale. KoldKalling.com is definitely a place I will recommend to anyone interested in stepping up their sales talents immediately," Jeremy excitedly states. Not only have these sales tips improved Jeremy's statistics; they have also helped him by receiving more commissions and receiving more respect around the office.
KoldKalling.com offers members many tools on how to be rich and successful in a centralized online hub. "My knowledge and skills in the area of sales and especially face to face sales have been helping me for years. I highly recommend all people in the sales world to work on improving their sales skills immediately so they can enjoy the same rewards that I have. We are inviting people to pass by the site now and begin taking advantage of our must have tips. Anyone who visits the site can simply follow the simple instructions and be sent the guide to selling in person," states Kyle Breiner KoldKalling.com executive. Koldkalling.com also offers sales consulting for customers who want higher end sales coaching and services.