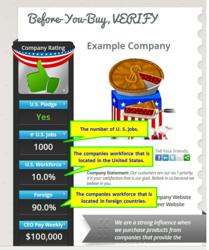 Sarasota, FL (PRWEB) February 28, 2013
Unemployment is remaining stubbornly high at 7.9 percent with nearly 12.3 million Americans unemployed as the Bureau of Labor Statistics reported in February. Coming up, the budget sequester automatic federal spending cuts, scheduled to hit on March 1, could result in an additional 1.4 million jobs loss in 2013, according to a study by Congress's nonpartisan Congressional Research Service (CRS) report by Linda Levine, Specialist in Labor Economics. Also, numbers compiled by the National Employment Law Project indicate that 58 percent of the jobs that have been created since the end of the recession have been low paying jobs. With the poor job market over the past five years, the number of Americans dependent on the federal government has reached a record high of 67.3 million people, about one in five Americans, according to The Heritage Foundation's annual index of Dependence on Government. These indicators are not going unnoticed by high school students belonging to an organization called SaveOurWorkforce which monitors the size of America's workforce.
The dwindling middle class creates enormous employment challenges with the "Generation Y" workers — those ages 18 to 29. After college a growing number young people say they have no choice but to take low-skilled jobs, according to a survey of 500,000 young workers carried out between July 2011 and July 2012 by PayScale.com, a company that collects data on salaries. Another report by Rutgers University in May 2012 came to the same conclusion and found that a large percentage of college graduates are far from a secure career path with a full time job and benefits. "Graduates of four-year colleges and universities believe the American dream of upward mobility may have stopped with them," says Cliff Zukin, Professor and co-author of the study.
"For several months students have been studying this problem and came up with a great solution using social networking," explains Austin Mazzolini, a student at California Academy of Mathematics and Science. To help the middle class, these young people created a website called SaveOurWorkforce.org to help keep jobs in America instead of sending them to foreign countries through outsourcing. Their free social networking website tool, "Before-You-Buy, Verify", shows the number of US jobs a company provides for consumers to easily purchase products from businesses that are supporting America's middle class workforce. Their database gives each company a rating by tracking the number of jobs a company offers in the United States and foreign countries to determine a US workforce percentage.
Prior to making a purchasing decision, a consumer can compare the US workforce size of multiple companies and direct their purchase to the business that is providing the most jobs to American families. "Using this tool encourages companies to keep jobs here", says Jared Pangelinan, a student at Loyola High School. Also, these students research unemployment and provide a report card on the health of the US workforce. This report card is a way for members to see the condition of the US workforce and how well they are doing.
"Together we can rebuild America's workforce and create a brighter future for us all," explains Austin. "All we need is your membership to show companies we care about how many US jobs they are providing." People who are interested in becoming members can sign up at http://SaveOurWorkforce.org.
 
About SaveOurWorkforce
 
SaveOurWorkforce is a nonprofit organization with the mission to save and rebuild America's workforce. Founded in 2012 by high school and college students, the organization encourages the involvement of students, individuals, and companies throughout the country at their website http://SaveOurWorkforce.org. Students (13 years and older) are asked to join and track the company workforce sizes in their area. Individuals (the 99%) are asked to become members and use the free tool "Before-You-Buy, Verify" which empowers consumers to direct their purchases to companies that support the US workforce the most. Companies are also asked to become members and partner with the youth to help keep jobs in America at http://SaveOurWorkforce.org.