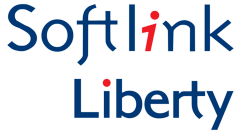 Working together with OverDrive, the Global Leader in eBooks, Softlink showcase OverDrive's latest product release, OverDrive Read™.
(PRWEB UK) 28 February 2013
Working together with OverDrive, the Global Leader in eBooks (http://www.overdrive.com), Softlink showcase OverDrive's latest product release, OverDrive Read™.
Softlink, who deliver knowledge, content and library management services across the globe, integrate with a large range of digital partners to offer holistic library solutions to their customers. Softlink is OverDrive's authorised reseller in the UK, to corporate as well as higher and further education libraries.
If you are interested in delivering eBooks through your corporate, higher or further education library, why not visit Softlink at the CILIP LMS suppliers showcase on Friday the 8th of March (Stand 11 in the Charter Suite), where they will be showcasing Softlink Liberty and demonstrating the integration with OverDrive Read™.
By offering Overdrive's browser based reader to their UK customers, Softlink are once again leading the way in delivering a fully integrated eBook solution. Dr Andrew Norton, Marketing Manager of Softlink, said "The OverDrive Read experience enables readers using standard web browsers to easily connect with books, authors and booksellers, online and offline, without installing any software or activating the device. Your eBooks are stored in the cloud, enabling you to access and sync your books across a number of different devices." Andrew further explained that "Technology consumption is driving demand for anywhere, anytime access eResources. Softlink's leading knowledge, content and library management solution, Liberty, integrates with OverDrive Read™ to make access to these affordable resources even easier."
Claudia Weissman, OverDrive's International Business Director, said "OverDrive is excited to continue to build on our working relationship with Softlink, and our new browser based reader opens up many new opportunities to do this. With our title selection, user experience and deep integration with the Softlink platform, users in corporate, higher and further education libraries will be able to seamlessly download eBooks."
OverDrive, the leading global supplier to libraries and schools worldwide, is compatible with all major desktop and mobile platforms, including Windows, iOS and Android. With a growing catalogue of 300,000 popular, classic and educational titles in eBook and audiobook formats, OverDrive's School Download Library helps teachers by complementing the existing curriculum and increasing student engagement. Publishers in OverDrive's extensive catalogue include Bloomsbury, Oxford University Press, Icon Books, Profile Books, Kogan Page, Helicon Publishing and many others.
These eBooks and audiobooks are now easily accessible on the computers and devices students already own including Windows® PC, Mac®, iPad®, iPhone®, Android™ phone or tablet, Sony® Reader, NOOK™, BlackBerry®, Windows® Phone and other devices.
About Softlink
Established in Brisbane, Australia, in 1983, Softlink has been exclusively dedicated to the development and support of advanced knowledge, content and integrated library management solutions for more than 25 years. Currently, Softlink solutions are used by over 10,000 libraries across 108 nations. Softlink's client base is supported by a strong global network of over 30 offices and agents.
Softlink's solutions are proven to optimise knowledge management and library operations. Using the latest technology, a range of software solutions (Liberty, Oliver, Alice and Illumin) provide easy-to-use yet functionally advanced tools to support the needs of a wide range of information specialists, educators, and information seekers.
About OverDrive
OverDrive is a leading multichannel digital distributor of eBooks, audiobooks, music, and video. OverDrive delivers secure management, DRM protection, and download fulfilment services for hundreds of publishers and thousands of libraries, schools, and retailers, serving millions of end users. OverDrive has been named to the EContent 100 as a company that matters most in the digital content industry. Founded in 1986, OverDrive is based in Cleveland, OH.
Media Contact:
Andrew Norton
Softlink Europe Ltd
Marketing Manager
p: + 44 (0) 1993 224 159
e: anorton(at)softlink(dot)co(dot)uk
w: http://www.softlink.co.uk