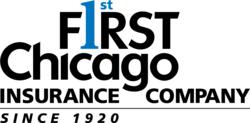 Teens are likely to mirror the driving habits their parents display. In addition to setting a good example, talking with their teen about safe driving behavior needs to be a continuous conversation.
Bedford Park, IL (PRWEB) February 28, 2013
First Chicago Insurance Company (FCIC) offers tips on keeping teen drivers safe, as well as manageable ways to keep insurance premiums in-check when adding a new driver to an auto policy. According to the Governors Highway Safety Association, teen deaths jumped 19% in 2012, making car crashes the number one killer of teens last year.
"Parents have the greatest influence on their teen's behavior," began John Gettemans, president, FCIC. "Teens are likely to mirror the driving behaviors and actions their parents display. That is why in addition to setting a good example, talking with their teen about safe driving behavior needs to be a continuous conversation between the parent and new teen driver."
Gettemans offers the following tips in keeping teen drivers safe:
1. Set a good example.
Parents of teen drivers should follow all of the same safety precautions their new teen driver will be expected to demonstrate. For example adult drivers should:

wear their seat belt;
not follow too close to the driver in front of them;
not drive and text;
not drink and drive;
avoid distractions like eating while driving;
use turn signals when making a turn or changing lanes; and
follow the rules of the road, i.e. not running red lights.
2. Complete the graduated driving licensing system
The graduated driving licensing system provides a protective environment while new drivers gain experience. Studies have shown that the greatest factor contributing to teen crashes is the lack of driving experience. The graduated driver licensing systems address the high risks faced by new drivers by first granting learners permits, followed by a provisional license that temporarily restricts unsupervised driving. Two commonly imposed restrictions include limits on nighttime driving and limits relative to the number of passengers. These restrictions are lifted as new drivers gain experience and when teenage drivers complete adult supervised behind the wheel training. Requirements for advancing through the graduated driving licensing system vary by state.
3. Offer a variety of driving experiences
It is best to practice driving with your teen on a variety of roads and in varied weather conditions. Speak to them about the importance of reducing the car's speed when road conditions become treacherous. Also, include sufficient nighttime driving experience, as fatal crashes are more likely to occur at night. In addition, for the first six months their license has been obtained, make sure your teen is off the road by 9 or 10 p.m. Young drivers are at the highest risk for drowsy driving.
"There are a number of ways parents can ensure their auto insurance premiums do not dramatically increase when their teenage driver begins driving. Working with your insurance agent is the first and best way to begin the process," Gettemans remarked. "Many insurance carries like FCIC have special programs for insuring first time drivers. In addition, revisions to their existing auto policy can help keep costs in-check."
Gettemans recommends:

taking advantage of multipolicy discounts;
encouraging your new driver to get good grades, often insurance companies will offer discounts for grades higher than a "B";
talking to your agent about the advantages of raising your comprehensive and collision deductibles to at least $1,000 which can lower premiums;
talking to your agent about dropping collision and comprehensive coverage on older cars that are worth a little more than the deductible; and
not reducing your liability coverage in an effort to lower premiums.
About FCIC:
Established in 1920, FCIC is licensed in the states of Illinois, Indiana and Wisconsin. The company's product lines include preferred and standard personal auto insurance, commercial auto insurance and artisan general liability insurance which are marketed through a network of independent insurance producers. http://www.firstchicagoinsurance.com.