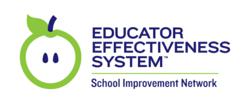 SALT LAKE CITY (PRWEB) February 28, 2013
School Improvement Network, the leader in educator effectiveness resources for closing the achievement gap, today releases a case study documenting dramatic increases in student achievement correlated with PD 360 usage in a Louisiana school district.
"Increasing educator effectiveness and closing the achievement gap are vital to making sure 100 percent of students graduate college and career ready," said Chet Linton, School Improvement Network CEO and president. "As an integral part of the Educator Effectiveness System, PD 360 is a proven tool for showing educators best practices, and giving them the resources to implement those practices to bolster student performance."
As part of the Educator Effectiveness System, PD 360 gives research-based, on-demand professional development for teachers through an ever-growing library of over 2,000 video segments on 125 educational topics with nationally renowned education experts. PD 360 is also home to the world's largest online professional learning community, with nearly a million verified educators. PD 360 has earned numerous awards, and independent research studies have shown PD 360 increases educator effectiveness and student achievement by as much as 30 percent in a single school year.
In Lafourche Parish Public Schools, a large, rural Louisiana district, educators watched over 61,180 minutes of footage collectively, over 6,000 minutes per educator. A 2011 independent study on PD 360 usage showed districts and schools with high usage, like Lafourche Parish, experience more than twelve times the gains in students' math proficiency rates and twice the gains in reading proficiency rates than district averages, closing the achievement gap and increasing educator effectiveness in unprecedented ways.
Click here to see the case study's dramatic findings on closing the achievement gap and educator effectiveness.
Click here for a free trial of PD 360.
About School Improvement Network
Founded in 1991 by teachers, School Improvement Network has spent decades researching and documenting the best practices in education. From this research, School Improvement Network has developed the Educator Effectiveness System. This system delivers a process to improve teacher practice, and arms educators with a set of powerful tools to drive the process. Research shows that districts and schools that use the tools in the Educator Effectiveness System produce better teachers, and as a result experience dramatic increases in student achievement, driving up student test scores by as much as 30 percent in a single year. School Improvement Network works with thousands of schools and districts in every state and around the world and has visited over 3,500 classrooms to document best practices in action. Learn more at http://www.schoolimprovement.com.
School Improvement Network and its logos are trademarks of School Improvement Network. All other trademarks and registered trademarks are the property of their respective owners.