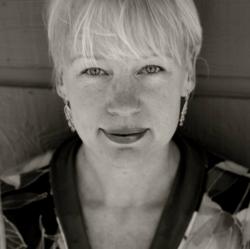 I could not find what I considered my number-one characteristic -- trust.
(PRWEB) February 28, 2013
On the hunt for the right recipe for what makes a successful small business owner, Vera Fisher, President of 97 Degrees West, finds that the Internet is full of differing lists of the top traits that a business owner should possess before they jump off the cliff and start their own business.
When doing a search for the "number one characteristic of a small business owner," the answers she found were varied, from having a strong desire for independence to having abounding curiosity, along with tenacity and integrity. Other requisite traits included:

Strong sense of initiative
Quick reaction to change
Dedication to your businesses
Persevere through tough times
Sound judgment
High level of energy
Specialized business experience
Bursting with Creativity
Clarity of Vision
Ability to Communicate
Leadership Acumen
Risk Taker
Balance
But what distinguishes a small business owner from a successful small business owner? Adding the word "success" to her search brought up a new set of characteristics and lists – all of which included several more attributes than the previous search generated.
"Through the myriad lists I reviewed," says Fischer, "I could not find what I considered my number one characteristic -- trust."
Fischer's advice to small business owners: If you want to be successful, you must learn to trust yourself. Trust that you'll show up everyday -- with all of the requisite "business owner" characteristics -- and know that while you have no control over other peoples' responses and actions, you can control your own.
Trust that, at the end of each day, you did your best and the rest is out of your control. Trust those around you -- unless they prove you otherwise.
When you wake up at 3:00 a.m. in a cold sweat, say to yourself, "There's nothing I can do about it right now. I'll just choose to trust that it will work out."
Trust is the foundation that supports all of the other qualities, smarts, acumen and personality that you must have in order to be a successful business owner. Without it, the evil nemesis of trust will show up to tear it all down: Fear.