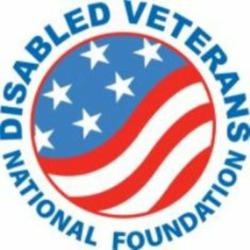 Washington, DC (PRWEB) February 28, 2013
The Disabled Veterans National Foundation, a non-profit veterans service organization that focuses on helping men and women who serve and return home wounded or sick after defending our safety and our freedom, announces support for The Veterans Crisis Line. The Veterans Crisis Line connects Veterans in crisis and their families and friends with qualified, caring VA responders through a confidential, toll-free hotline and online chat. Since its launch in 2007, the Veterans Crisis Line has answered more than 745,000 calls and made more than 26,000 life-saving rescues. In 2009, VA added the anonymous online chat that has since helped more than 83,000 people.
According to the VA and the Veterans Crisis Line Service, in 2011, the National Veterans Suicide Prevention Hotline was renamed the Veterans Crisis Line to encourage Veterans and their families and friends to make the call. People who know a Veteran best may be the first to recognize emotional distress and reach out for support when issues reach a crisis point—and well before a Veteran is at risk of suicide.
To make sure all Veterans and their loved ones are aware of the Veterans Crisis Line, VA is coordinating with communities and partners nationwide to let Veterans and their loved ones know that support is available whenever, if ever, they need it.
"We believe in these times when budget cuts are possible at all levels and in every state, that services such as the Veterans Crisis Line are essential to make sure we are doing all we can to help our Veterans and their families when they need to make that call for help," said Precilla Wilkewitz, President of the DVNF.
The DVNF is also encouraging Veterans and their families to regularly visit http://www.dvnf.org for more programs and ways to connect for the supportive services that are available to men and women who have served our nation and now require the help they deserve as they adjust to civilian life.
For the Veterans Crisis Line, Veterans and their families and friends can call 1-800-273-8255.