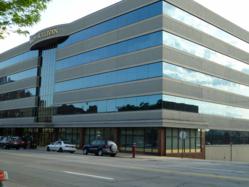 Manchester, NH (PRWEB) February 28, 2013
Today, Dr. Julianne Cooper, President and Dean of Liberty Harbor Academy in Manchester, NH and Felix and Judee Alvarado, Founders and Directors of Straight "A" Academy in Bedford, NH, released a statement about their recent consolidation.
After assessing the greatest strengths of both organizations, a new education model was developed. This spring, Straight "A" Academy will join forces with Liberty Harbor Academy in Manchester. The four members of Straight "A" Academy's staff bring academic expertise in World College Planning. These areas fit in perfectly with the established classical Liberal Arts program offered through Liberty Harbor Academy. Liberty Harbor Academy, known for its strong relationships with downtown businesses and the unique commitment to providing experiences with extended learning opportunities, offers credit=bearing community involvement outside the classroom.
Finally, while Liberty Harbor Academy was founded as a Non-profit, Straight "A" Academy has been providing both for-profit and not-for-profit education services, receiving official commendation from the Mayor's Office for its work with Manchester students. Both organizations have a history of making educational opportunities accessible to any motivated student who is willing to work hard. Increased time and energy will be focused on fundraising efforts and establishing even more strategic partnerships within the community.
About Liberty Harbor Academy:
Liberty Harbor Academy is a private middle and high school in Manchester, NH. It is a new and different concept of school designed for the student who the traditional academic model does not fit. It is a traditional liberal arts college education during typical high school years. At Liberty Harbor Academy, they've torn up the textbook and invented the un-school of the 21st century using Spiral Education as its foundation. Its approach has produced career-ready, independent thinkers who became entrepreneurs, lawyers, computer scientists, professors and remarkable citizens.
About Straight "A" Academy:
Straight "A" Academy of Bedford, NH offers private education and tutoring, providing a curriculum around each individual student. They believe in training the whole child and know that every child can succeed when placed in the right environment. The Straight "A" Method combines the best features of modern pedagogy and methodologies with the age-old and proven advantages of private tutelage. Straight "A" Academy helps children progress as quickly as they can and provides a perfect environment to help all of their students become high-achievers.