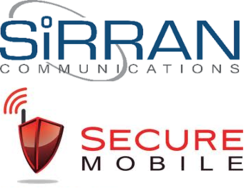 Washington DC (PRWEB) February 28, 2013
A&G Publishing GmBH, an approved SiRRAN Secure Mobile distributor, will be demonstrating Secure Mobile's protection against illegal mobile voice interception at Enforce TAC 2013 on 7-8 March 2013 at Nuremburg's Exhibition Centre; a special restricted exhibition for trade visitors from official agencies relating to law enforcement, police technology, police equipment and training.
A&G Publishing issues Tactical News Magazine and will be on Booth 206 in the Sydney Room in the Exhibition Centre. TNM is written for, and by, professionals in the security, military and defense sectors. The monthly international magazine's success comes from delivering the highest standard of information demanded by its readers from a panel of experts exemplary in their field of operations, including current and former members of the Special Forces, the police force, global experts in security and anti-terrorism as well as analysts of intelligence and geopolitics.
The hard job of security experts from the police, judiciary, frontier protection, customs, military police and armed forces demands the latest security equipment and arrest, interception and overpowering techniques to ensure the best possible protection of operational forces against fatal injuries. SiRRAN's Secure Mobile platform provides Law Enforcement with the security tools to prevent illegal monitoring of their voice traffic across public networks, on both Police and personal handsets. Illegal intercept of voice calls has become a major source of intelligence and counter-intelligence used by criminals globally against government, businesses and law enforcement but is an area of cybersecurity that does not garner the attention of better known hacking targets - Secure Mobile locks down communications to their intended recipients only.
SiRRAN is a unique telecommunications company in the development, manufacturing and deployment of secure and tactical cellular solutions, wireless unified communications infrastructure and innovative secure IP-based mobile voice and data applications; including the exclusive Secure Mobile global encrypted service with patented "Always Secure Calling" hybrid technology. As a leading software provider, SiRRAN's secure voice communications products and software solutions are successfully deployed within commercial, military, first responder and government entities worldwide.