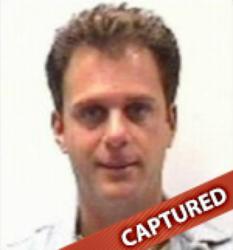 "Educating our clients on their rights regarding support payments is a top priority." - Kate Miller, Partner
Charlotte, NC (PRWEB) February 28, 2013
On February 22, 2013, CNN reported that Robert Sand, a 50 year-old man from New York, pleaded guilty after evading his child support obligation to his three children for more than a decade. His arrest came after the U.S. Department of Health and Human Services launched a website in January 2012 to obtain the public's help in finding and bringing fugitive "deadbeat parents" to justice. Sand was the number one offender on the site based on the amount of child support he owed. Sand's sentencing is scheduled for May 21, 2013, and he faces up to four years in prison. Sand's story may be a wake-up call to many parents in North Carolina who either owe or are owed child support. Speaking with a family law attorney, like those at Miller Bowles Law, will ensure that you know your rights and what not to do when it comes to child support payments.
Like many other states throughout the country, North Carolina's general statutes provide for procedures for enforcing child support orders. Once a child support order is in place, a motion for enforcement of the child support order may be filed if the party required to pay child support (also known as the "obligor") has not followed the order. North Carolina law provides for more than a dozen legal remedies to enforce a child support order that has been entered by a North Carolina Court or that has been registered for enforcement in North Carolina. These remedies for enforcing child support orders are not mutually exclusive. A party may pursue multiple child support enforcement remedies at a time. Remedies for enforcing child support orders in North Carolina include: income withholding, license revocation, and contempt, among others.
Income withholding is both a means for paying child support and a remedy for enforcing the child support obligation of an obligor who has failed to pay court-ordered child support, owes past-due support, or has neglected to pay child support. Income may be withheld from the obligor's regular income received from employment or other sources. Income withholding is intended to be a remedial measure and is not punitive in nature. However, other remedies are intended to be punitive in nature. For example, N.C.G.S. § 50-13.12(b) authorizes the revocation of state licensing privileges as a punitive measure for failure to follow a child support order. The licenses that may be revoked include: hunting licenses, fishing licenses, occupational or professional licenses, business licenses, and driving licenses. These licenses may be revoked if an obligor is willfully delinquent in paying child support and owes an amount of past-due child support that equals at least one month's support.
Contempt is possibly the most well-known of the remedies available to the Court for enforcing child support orders. All child support orders, consent orders requiring the payment of child support, and separation agreements containing child support provisions are enforceable by contempt. Failure to pay child support is an action that can be a basis for contempt; however, it is important to know that there are many restrictions on the use of contempt as a remedy in North Carolina. There are two types of contempt – civil and criminal. Civil contempt compels an obligor's compliance with the child support order by incarcerating the obligor until he or she can "purge" himself or herself of the contempt, or comply with the child support order. On the other hand, criminal contempt is used to punish the obligor's willful noncompliance with the child support order. If an obligor is found to be in criminal contempt, he or she is sentenced to a definite and fixed imprisonment term and fine.
North Carolina's stringent child support enforcement laws reflect the nation's firm stance on compliance with court orders and agreements, especially those relating to child support payments. It is important for obligors to know the repercussions for failing to pay child support as they were directed by the Court, as evidenced by Robert Sand's story. Additionally, it is imperative that recipients know their rights when it comes to receiving their child support payments. Speaking with a family law attorney, like those at Miller Bowles Law, will help ensure that you or your ex does not become the nation's next "Most Wanted Deadbeat Parent".
Miller Bowles Law is a full-service Charlotte Family Law firm located in the historic district of Dilworth in Charlotte, North Carolina. The attorneys at Miller Bowles Law have over 15 years of combined experience in representing clients in Charlotte family law cases and family law cases in surrounding counties including Union, Gaston, Iredell, and beyond. Our mission, simply stated, is to provide the highest-quality legal representation to our clients so that each feels supported and well-prepared to face the family law court system.