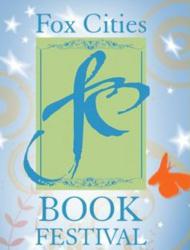 Appleton, WI (PRWEB) February 28, 2013
New York Times best-selling authors Lisa Genova, Lisa Scottoline, Michael Perry and Richard Louv are the headliners set to appear at the 2013 Fox Cities Book Festival in Wisconsin this spring. These acclaimed authors will join dozens of others presenting their works at the sixth annual celebration of writing, reading and community conversation that will run April 17-24.
Genova is known for writing the award-winning "Still Alice," "Left Neglected" and the recent "Love Anthony." Scottoline is president of the Mystery Writers of America and has written 19 novels including her latest fiction title, "Come Home." Perry, a local favorite and returning Book Festival author, is a down-home storyteller and humorist from New Auburn, Wisconsin. He will be featured in a Book Talk event as well as an encore concert performance with his band, The Long Beds. Perry's newest release is "Visiting Tom." Richard Louv has been selected as the author for Fox Cities Reads, a community literacy initiative started by local public libraries and the University of Wisconsin-Fox Valley. Louv is one of the nation's foremost nature writers with his books, "Last Child in the Woods: Saving Our Children from Nature-Deficit Disorder" and the more recent "The Nature Principle: Human Restoration and the End of Nature-Deficit Disorder."
In addition to these headliners, the 2013 Book Festival will showcase several authors whose writing represents a wide variety of styles and topics:

Dean Bakopoulos, "Please Don't Come Back from the Moon" and "My American Unhappiness"
James Campbell, "Talking at the Gates: A Life of James Baldwin" and "Syncopations: Beats, New Yorkers and Writers in the Dark"
Brian Freeman, "Spilled Blood"
Michael Lowenthal, "The Paternity Test" and "Charity Girl"
Alison McGhee, "Shadow Baby" and "Someday"
David McGlynn, "A Door in the Ocean"
Laura Moriarty, "The Center of Everything," "The Rest of Her Life," "While I'm Falling" and "The Chaperone"
Melinda Myers, "Month-by-Month Gardening in Wisconsin"
Stan Tekiela, "Birds of Wisconsin Field Guide"
Several popular youth and children's book authors will also be featured at the Book Festival:
Barbara Joosse, "Mama, Do You Love Me?," "Papa, Do You Love Me?" and "I Love You the Purplest"
Laura Schaefer, "The Teashop Girls" and "The Secret Ingredient"
Diane Ahrens, "Tucker Travels to the Whimsical Woods"
W. H. Beck, "Malcolm at Midnight"
Geoff Herbach, "Stupid Fast" and "Nothing Special"
As in years past, poetry will also be a focus. The 2013 line-up of poets includes featured poet, Joyce Sutphen, plus Marilyn Annucci, B.J. Best, Susan Elbe, Karl Elder, Doug Flaherty, Max Garland, Sarah Gilbert, Guante, Karla Huston, Ellen Kort, Laurie McDiarmid, Tom Montag, Charles Nevsimal, and Chuck Rybak.
In addition to Michael Perry, authors making encore appearances at the Book Festival include Bakopoulos and Campbell, as well as Kathleen Ernst, Holly Harden, Victoria Houston, Sara Rath, Jess Riley, and Lesley Kagen.
Among the list of other authors announced: Charlotte Adelman, Beth Amos, Martha Bayne, Susanna Daniel, Barbara Jo Gauthier, Amy Hanten, Daniel Hernandez, Jacqueline Houtman, Stephen Kercher, Cayla Kluver, Mike Magnuson, Doug Tallamy and Mary T. Wagner.
The Fox Cities Book Festival first began in 2008 with the mission to connect writers with readers and explore the magic of books. For more information on the 2013 Fox Cities Book Festival, visit http://www.foxcitiesbookfestival.org/.