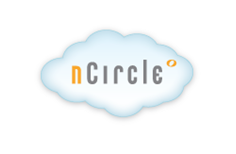 The threat landscape for both the public and private sector is more complex now than ever before. This makes comprehensive vulnerability scanning more critical than ever
San Francisco, CA (PRWEB) February 28, 2013
nCircle, the leader in information risk and security performance management, today announced that nCircle Suite360™ and nCircle PureCloud™ now discover over 79,000 conditions, including vulnerabilities, configurations, operating systems and over 12,000 applications. nCircle delivers the broadest coverage in the industry and ensures that assets on customers' networks are accurately identified and assessed for vulnerabilities and audited for compliant configurations.
"The foundation of every security program is the ability to accurately and comprehensively identify the characteristics of all assets on the network because you can't protect against threats if you don't know they are there," said Lamar Bailey, director of security research and development for nCircle. "The threat landscape for both the public and private sector is more complex now than ever before. This, combined with an increase in successful attacks, makes comprehensive vulnerability scanning more critical than ever."
Since 2011, nCircle has increased total coverage by 56%, adding 67% more vulnerability coverage, 37% more application coverage, 16% more operating system coverage and 55% more configuration policy coverage.
Recent updates include expanded coverage for:

Windows 8
Windows Server 2012
Juniper OS
IBM DB2
Joomla
WordPress
Cisco detection via Network Time Protocol (NTP)
nCircle continues to invest heavily in security research and development, setting industry standards in comprehensive asset discovery, accuracy and vulnerability detection. nCircle's Vulnerability and Exposure Research Team (VERT) researches vulnerabilities as they emerge, creating unique, non-intrusive signatures that minimize false positives. These updates are continuously published to nCircle IP360 and nCircle PureCloud.
For more information, please visit https://www.ncircle.com/index.php?s=services_vert
About nCircle Suite360
nCircle provides the world's most comprehensive suite of solutions for agentless security and configuration auditing for physical and virtual IT environments. nCircle's solutions combine the broadest discovery of networks and their operating systems, applications, vulnerabilities, and configurations with advanced analytics to help enterprises reduce security risk and achieve compliance. nCircle Suite360 is an integrated suite that shares a unified scan engine, common scoring methodologies and centralized reporting and analytics. Suite360 includes IP360™ for vulnerability management, WebApp360™ for web application scanning, Configuration Compliance Manager (CCM)™ for configuration auditing and file integrity monitoring, Certified PCI Scan Service™ for on-demand self-service PCI scanning, and Suite360 Intelligence Hub™ for IT governance, risk and compliance (ITGRC) reporting and analytics.
About nCircle
nCircle is the leading provider of automated security and compliance auditing solutions. More than 5,500 enterprises, government agencies and service providers around the world rely on nCircle's proactive solutions to manage and reduce security risk and achieve compliance on their networks. nCircle has won numerous awards for growth, innovation, customer satisfaction and technology leadership and has been ranked among the top 100 best places to work in the San Francisco Bay Area. nCircle is headquartered in San Francisco, CA, with regional offices throughout the United States and in London and Toronto. Additional information about nCircle is available at http://www.ncircle.com.
nCircle is a registered trademark of nCircle Network Security, Inc. All other registered or unregistered trademarks are the sole property of their respective owners.