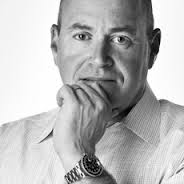 The conference will focus on current M&A trends, deal structures, valuation strategies, hot-company and hot-technology identification, and traditional media survival strategies.
New York, NY (PRWEB) February 28, 2013
Reuben Hendell, chief strategy officer of GSI Commerce and chief executive officer of its global agency services business, will be the keynote speaker at ACG New York's Third Annual Digital Media & Technology M&A Conference in New York on Thursday, March 21, 2013, ACG New York announced today.
The conference will focus on current M&A trends, deal structures, valuation strategies, hot-company and hot-technology identification, and traditional media survival strategies.
"This sector of the overall middle market for M&A continues to see constant and exciting innovation in products, content, and programming," says Tanya Marvin-Horowitz, managing director, Allegiance Capital Corporation, and event chair. "This translates into an exciting but sometimes unpredictable mergers and acquisitions environment with unique deal structures and company valuation metrics."
It's an environment that Mr. Hendell knows well, having successfully built some of the world's leading digital agency businesses and counseled some of the world's top brands in their quest to create customer engagement and loyalty while maximizing their revenue and return on marketing investment.
"Reuben's experience leading major agencies makes him an ideal speaker to share insights about how to find and build value," Ms. Marvin-Horowitz notes.
At GSI Commerce, an eBay Inc. company, Mr. Hendell oversees the company's strategic consulting group and its services unit, which includes True Action and Silverlign. He joined GSI in 2010 from MRM Worldwide, the digital arm of Interpublic Group of Cos.' McCann Worldgroup and one of the world's top five digital marketing agencies, where he served as CEO since 2004. Prior to MRM, he was an executive vice president at Digitas for 10 years, where he was a key contributor to that company's growth.
He will be interviewed by Mary Kathleen Flynn, editor-in-chief of Mergers & Acquisitions magazine.
A panel of industry experts will follow, moderated by Lloyd Rothenberg, a partner at Loeb & Loeb, LLC. Panelists include Ron Shah, vice president, Stripes Group; Paul Cianciolo, vice president, FirstMark Capital; Jeffrey Gross, vice president, Allegiance Capital Corporation; and Melissa Stepanis, managing director, Silicon Valley Bank.
Mr. Rothenberg's client base includes private equity and venture capital investors as well as start-up and mature technology companies. His digital media clients have recently included Outbrain, Inc., an online rating and content recommendation service; NorthSouth Prods., an independent producer of cable non-scripted programming; and Sequent Software, a "trusted service manager" software and services company.
Mr. Cianciolo, focuses on early-stage investments in the digital media, education, enterprise, and healthcare IT sectors. Having started his career in digital media finance in 1997, Mr. Gross has managed over 100 transactions as an investment banker and led seven private equity investments. Mr. Shah concentrates on sourcing and executing technology, software and internet investments as well as on strategy and business development; he previously co-founded Endgame Capital, LLC, a land investment and development company in the mid-Atlantic region, and worked as an M&A investment banker at Citigroup Global Markets. Ms. Stepanis focuses on growth and later-stage clients out of Silicon Valley Bank's New York City office.
"Our panelists will discuss digital media and related technology opportunities in 2013 and what investors should be looking for," says Ms. Marvin-Horowitz. "They'll consider what new concepts will be tomorrow's market leaders and who are the winners, losers and new upstarts that will revolutionize the industry."
The conference at the Time Life Building, located at 1271 Avenue of the Americas, will run from 5:00 p.m. to 8:30 p.m. For further information and registration, call (203) 292-6400 or click on this link.
ACG® New York (http://www.acgnyc.org), founded in 1954, is the leading membership organization in New York that facilitates relationship building and focused education for middle market deal-making professionals. Each year over 8,000 professionals participate in ACG New York' s 70+ networking and educational events in New York City and Westchester and on Long Island, including healthcare, manufacturing & logistics, and retail conferences. Capital-Connection® and Deal-Source® events put buyers together with funding sources in scheduled private meetings. The organization's annual Champions Awards recognize the year's outstanding middle market firms and deals, while its Education Cup competition honors the best graduate business school team from the New York City area for M&A counseling prowess. These and other programs have spurred ACG New York's rapid growth in recent years, with membership now exceeding 1,000.
# # #
Editor's Note: For further bio information on Mr. Hendell, click on this link: Bio . Jpegs of the speakers are available on request.