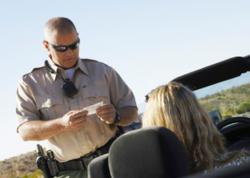 "We are excited to have the opportunity to now offer our services in Michigan," a company representative said. "This is just one step closer to reaching the entire United States!"
Detroit, MI (PRWEB) February 28, 2013
Driver Training Associates, Inc. recently announced their expansion into the state of Michigan. Starting immediately, residents who need to take a Michigan Secretary of State approved Basic Driver Improvement course can go to the company's website and complete a course completely on the internet. The Michigan related courses being offered on the site include Basic Driver Improvement and a Driver's License Practice Test.
"We are excited to have the opportunity to now offer our services in Michigan," a company representative said. "This is just one step closer to reaching the entire United States!"
The Michigan Basic Driver Improvement online course allows customers to log in and out as many times as they need for completion, and can be taken from any device or computer with internet access. Once the course has been successfully completed the user's information will be automatically reported to the Secretary of State. This may be used to avoid points on a driver's record, prevent ticket information from being passed on to an insurance company, and potentially lower insurance rates.
For more information on the company, their recent expansion, and general information on online traffic school or defensive driving courses, visit http://www.drivertrainingassociates.com or dial 1-800-558-9887.
About Driver Training Associates, Inc.
Driver Training Associates, Inc. has been offering traffic safety courses for over thirty years. In recent years, they have ventured into the online arena, offering Defensive Driving and other driver safety courses online. They are a Better Business Bureau accredited business. They also now offer an affiliate program, where people can make commissions by referring customers to their site. For more information, visit drivertrainingassociates.com.