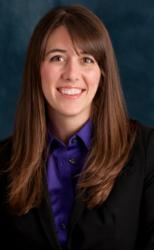 In Arizona, decanting is not an exclusive remedy. Because our state also adopted the "UTC", additional modification remedies are available to Arizona trustees.
Phoenix, Arizona (PRWEB) February 28, 2013
As contributing editor of Attorney at Law Magazine, Stephanie Fierro, Esq. shares essential information on how one is able to alter an irrevocable trust, through decanting. Fierro's estate planning articles can be found monthly in Attorney At Law Magazine and every other month in Public Accountant Magazine.
The Firm's estate planning section recently expanded with the addition of well-known Scottsdale attorney David Tatkin in December. The Firm helps businesses, individuals, and families with wills, trusts, asset protection strategies, business succession planning, probate administration, trust administration, and trust and estate litigation.
This month, the firm has been named Best Estate Planning & Trust Administration Law Firm by Arizona Foothills Magazine.
The Frutkin Law Firm now consists of nine attorneys with decades of combined experience in the core areas of business law, bankruptcy, estate and tax planning, and civil litigation. For more information on The Frutkin Law Firm, PLC visit http://www.frutkinlaw.com.