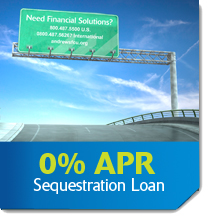 Suitland, MD (PRWEB) February 28, 2013
Andrews Federal Credit Union will provide financial assistance to members who are furloughed as a result of the sequestration. The Credit Union said it will offer members a Sequestration Bridge Loan up to $5,000 at 0% APR for 90 days. After the 90 days, the standard APR will apply. Flexible terms up to a year and payment options will be available to manage the loss of income.
Andrews Federal also has a number of alternatives available including personal signature loans, secured loans and home equity loans. Financial tools are also available at http://www.andrewsfcu.org to assist with money management.
"We hope Congress can come to an agreement to avoid sequestration. However, in the event it does occur, Andrews Federal stands by our members in providing financial assistance and options to help curb the adverse effects the sequestration may cause," said Jim Hayes, Andrews Federal interim CEO.
About Andrews Federal Credit Union
Andrews Federal Credit Union was founded in 1948 to serve the needs of military and civilian personnel by providing a vast array of financial products and services. With over $900 million in assets, Andrews Federal has grown to serve more than 100,000 members in the District of Columbia, Joint Base Andrews (MD), Joint Base McGuire-Dix-Lakehurst (NJ), and military installations in central Germany, Belgium, and the Netherlands. In addition, the Credit Union serves as a financial partner with many select employee groups in Maryland, the District of Columbia, and New Jersey.
To learn more about Andrews Federal Credit Union and its community involvement, please visit http://www.andrewsfcu.org.