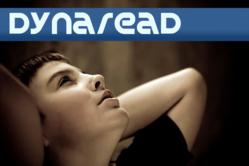 With 5-10% of school children functionally illiterate we feel a moral obligation to do something about this.
Seattle, WA (PRWEB) February 28, 2013
A question that is increasingly becoming a major concern to parents and teachers is when to test their child for dyslexia. As defined by Linda Siegel PhD and author of Perspective on Dyslexia: "Dyslexia, also known as a reading disability, occurs when an individual has significant difficulty with speed and accuracy of word decoding. Comprehension of text is also affected. Dyslexia is usually accompanied by spelling difficulties."
Children have a way of camouflaging their disabilities in fear that they will be seen as different. This makes it extremely difficult for parents and teachers alike to become aware of any issues, resulting in a delay of testing and diagnosis. However, Linda Siegel mentions a few indications that may act as early signs of dyslexia:

The first is delayed language development: children that show a delayed language development at age 3 or 4 may be at risk of dyslexia and should be carefully monitored.
The second is reading difficulties at school: a good comparison is the difference in reading levels of that child to classmates.
The third is any signs of school phobia or lack of motivation from the child during school days.
The fourth is genetic links; parents or grandparents that struggle with dyslexia or any other type of learning disability.
The above may not necessarily mean that a child has dyslexia, but are good indicators to monitor and be aware of.
It is extremely important to get children tested as soon as possible so that an early diagnosis can be administered.
Parents may be hesitant to get their child tested for dyslexia because it can be expensive. However, cost should not be an issue when it involves children who are at risk of having a learning disability. Dynaread offers a free online dyslexia test that only takes about 15 minutes to complete, as well as a free professional follow up.
Dynaread strives to offer the best learning program for children ages seven and up that struggle with dyslexia for an affordable price. Dynaread's main mission is to fight illiteracy and improve children's motivation and confidence in their reading abilities.
Hans Dekkers, CEO of Dynaread: "With 5-10% of school children functionally illiterate we feel a moral obligation to do something about this. Somehow and despite all efforts to date, these statistics are not coming down and they have to come down!" In response to these needs, Dynaread offers free online reading screening, followed up by a personal review by one of the reading specialists' staff.
For more information on Dynaread, please visit: https://www.dynaread.com/
To take the free online test, please visit: https://www.dynaread.com/pmp/