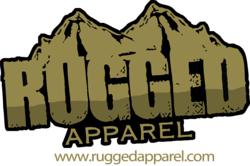 With these new colors we really tried to hit home on different colors that customers will like but won't see anywhere else
Longmont, CO (PRWEB) February 28, 2013
Rugged Apparel, an online business specializing in custom made paracord products, recently launched a new set of paracord colors to add to their growing collection. Rugged Apparel released 12 new colors into their lineup bringing a cumulative total to 48 different colors to customize their products with. These new colors will allow even more customization to all Rugged Apparel products.
"Today, more people are looking for cool and unique products that are personalized to them and with our twelve new paracord colors, it allows our customers even more options for customization and personalization," says Drew Cook, co-owner of Rugged Apparel. He continues, "With these new colors we really tried to hit home on different colors that customers will like but won't see anywhere else. One of our paracord bracelets, the Tri-Color Band, now has over 100,000 possible color combinations with the newly added color set."
The new colors in the expanded color line include: Colonial Blue, Cotton Candy (a mix of a hot pink and turquoise fused together), Coral Reef (aqua, royal blue, green, and white brought together into one cord), Nightfall (hues of dark blue and navy blue with specks of lighter blue), Confederate (red and blue with white crossing diagonally), Dragonfly (mix of green, lime green, and black), Galaxy (mainly black but with vibrant rainbow colors wrapped throughout it), Military Tan, Desert Camo, Woodland Camo, Green Camo and ACU Digital Camo. Rugged Apparel also notes that the new color options are still direct from the same manufacturer that supplies paracord for the Department of Defense, which is made in the USA and of the highest quality.
About Rugged Apparel: (http://www.ruggedapparel.com)
With the avid outdoorsman to the weekend warrior in mind, Rugged Apparel has created the most customizable lineup of paracord products available today to fit each individual's need. Rugged Apparel's product line, proudly made in America, offers anyone the opportunity to customize a bracelet that they can wear everyday but could always use if needed. Each and every product is handmade, tested and proven to be of the highest quality standards and ready to wear when you receive it.