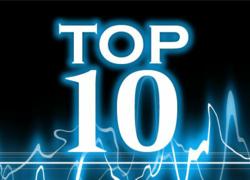 Web Hosting Masters is frequently updating their site with emerging hosting providers that fit the profile and that they can recommend to users and small business owners
Miami, FL (PRWEB) February 28, 2013
Late Thursday afternoon, Web Hosting Masters published their 2013 Top 10 Web Hosting list of hosting companies across the United States and Canada that excel in customer service with proven consistent performance within the competitive hosting industry.
Web Hosting Masters annually gives awards to companies that work the hardest for their customers. The goal of Web Hosting Masters has historically been to assist those looking for personal and business hosting, and the Top 10 Web Hosting List profiles the best and the brightest in the industry.
Web Hosting Masters is frequently updating their site with emerging hosting providers that fit the profile and that they can recommend to users and small business owners. Evaluating services, reading reviews and finding the top choices for blog hosting, cheap hosting and even dedicated hosting is what Web Hosting Masters strives to feature for its audience.
Web Hosting Masters reviews literally hundreds of different hosting companies every year to deliver the most up-to-date list.
These top hosting providers offer a wide range of solutions for each unique consumer. Whether a project requires shared, VPS, dedicated server, or any other type of hosting, business owners can choose a company from detailed and comprehensive reviews and find exactly what they are looking for. Even if the customer just wants to start a blog with Joomla or WordPress, they can start with one of the top companies listed in the reviews.
Also, there's a lot of chatter in the marketplace right now about VPS hosting and rightfully so, since this innovative and powerful technology allows virtually dedicated server performance with shared hosting prices, and that's enough to get any small to medium sized business owner excited.
Then there is the war of offering the lowest possible price for web hosting packages. Now many web hosts are offering various coupon codes, trial offers, surprise price reductions and more luring offers. Low prices are also important, especially when it comes to selecting a web hosting package, but the the best advice the folks at Web Hosting Masters can offer, is never trade service and reliability for price.
"You get what you pay for" Everyone has heard that line. The talented staff at Web Hosting Masters are all about quality reviews and advice in the world of web hosting, and will never promote hosting companies who don't live to to high standards of reliability and excel in personal attention and great service.
To review all the companies on the 2013 Top List, simply visit http://www.webhostingmasters.com