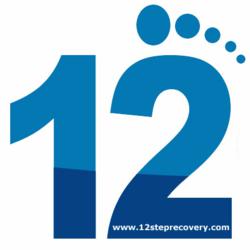 I just know I need a place to fellowship other than just going to meetings.
Seal Beach, CA (PRWEB) February 23, 2013
The 12 Step Recovery website has improved their forum to help members connect with each other. The forum provides a place for members to ask questions, receive feedback, or just share their feelings in a confidential, safe and anonymous environment.
12 Step Recovery is a web-based community of members that are recovering from addictions or alcoholism.
The 12 Steps of recovery were originally created by Alcoholics Anonymous in 1935 as a method to achieve and maintain sobriety. It is still helping people stop drinking and stay sober in the twenty-first century. Since that time, the original 12 steps have been adapted to help sufferers of many other types of addiction achieve recovery. It not only helps those with substance abuse issues, but also has been adapted to help many others recover from destructive and compulsive behaviors. The online community at http://www.12steprecovery.com is not a replacement for meetings or other support groups. It was created to give members a place have a place to express their feelings and to read about what others have to say about recovery.
At 12 Step Recovery there are many other features in addition to the forum. There is a chat feature. There is a place to post pictures and videos. There are podcasts available to listen to. There is an area for members to create a blog if they want to. There is a 12 Step store where members can purchase books and a calendar where people can post upcoming events.
About 12 Step Recovery:
12StepRecovery.com is a web-based community for all persons in any 12 Step fellowship. It is free of charge and provides a space for members to share their thoughts and feelings anonymously in a safe environment. This website provides a space to blog, a forum, a chat and other features for the 12 Step community.