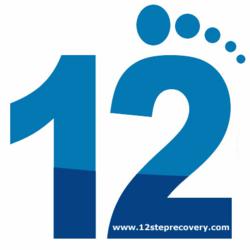 The 12 Step website has given me a place to write about how I'm feeling. I never thought I could write a blog.
Seal Beach, CA (PRWEB) February 20, 2013
No longer does anyone addicted to drugs or alcohol have to suffer alone. Help and support for those in recovery is available. 12 Step Recovery is a community-based group available 24 hours a day, 7 days a week, to anyone interested in or hoping to find recovery.
This 12 step community is made up of others who have suffered and struggled with addiction. Addicts can ask questions, get feedback, connect with others via a forum or online chat feature, or read posts and blogs about addiction and recovery. Creating a connection and seeking others who have experienced the same issues while dealing with addiction, can help someone find the courage and strength to stay free from drugs and alcohol. The members of http://www.12steprecovery.com can have access to a support system at any time. The simple fact that there are others out there who have been through or are experiencing the same thing is encouraging and gives addicts an inner strength to find the support they need.
The 12 Step Community is made up of several different anonymous communities. These communities include Alcoholics Anonymous, Narcotics Anonymous, Cocaine Anonymous, Al Anon, Nar Anon and several others. The 12 Step Recovery website started as a budding idea but has since flourished and the site has been updated to reflect today's online access possibilities. There are members from all over the world who participate and are an active part of the community. By joining the newly modernized community, addicts can connect with these members via an online chat feature which acts as an instant messenger. A forum is also available for discussions concerning topics centered on addiction. Members can share their opinions and receive open and honest communication from other members. The website offers users a chance to share anonymously in a safe and supportive environment.
About 12 Step Recovery:
12StepRecovery.com is a web-based community for all persons in any 12 Step fellowship. It is free of charge and provides a space for members to share their thoughts and feelings anonymously in a safe environment. This website provides a space to blog, a forum, a chat and other features for the 12 Step community.