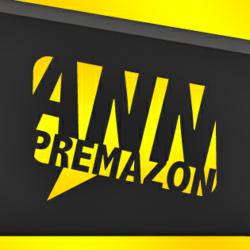 Seal Beach, CA (PRWEB) February 25, 2013
As the line between many individuals' professional and personal lives blurs due to emerging technologies, many CEO's find their company branding has to radically change. In this new environment it can be difficult to understand how to best use all of the new social apps and social media platforms to stay in touch with media, improve brand definition and brand marketing and fully maximize marketing strategies. Ann Premazon explains how best to take advantage of social media platforms such as Facebook, Twitter, LinkedIn, Google + and many more. When someone uses social media, they are instantly connected not just with their family and friends, but also business peers, current clients and also an unlimited number of potential clients. Premazon explains on this site how to best use these platforms to increase product visibility, enhance and unify brand image, stay in contact with the media, and provide service and value that will draw customers while making everyone's personal life easier to manage while they are working.
Not only does everyone become more connected with media by using social platforms, the Google + project has radically expanded the potential market share that anyone can reach by turning every Google search into a connection with their social media. No longer do individuals have to log into separate sites such as Facebook to post links, they can also share what they are reading or searching for on Google with everyone and they can customize their distribution of information among separate network categories. This helps to quickly and easily spread the word about your brand. Ann Premazon explains on her website and in a clear, easy to understand manner, how to best utilize all of these advances to make staying in touch with potential customer base easier and how to rapidly expand potential customer base through the correct use of social media.
About Ann Premazon.
Ann Premazon, Founder and CEO, has her home base in Seal Beach, California. Premazon currently holds certifications from Google, Yahoo, Bruce Clay, Microsoft, Cisco, Dell, Hewlett Packard, and is an A+ Certified Technician. Her numerous accomplishments in the internet and computing industries began years ago in 1998, when she entered the computer industry and became a part of the Microsoft extended team as well as an accomplished technical classroom instructor. Since then she has used her knowledge and expertise to become a strategic internet business consultant specializing in the development of business web strategies, pay per click management and search engine optimization.
To learn more about Ann Premazon's insights into mobile technology, social media platforms, and social applications, you can visit her website http://www.annpremazon.com