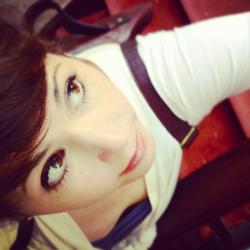 I have to admit, I judged her quickly only by the person I saw on the outside without understanding anything more. If I had taken the time to look a little deeper, perhaps my interpretation of her would have been based on reality vs. perception.
Arlington, Texas (PRWEB) February 08, 2013
Heather McCready is a multi-faceted, creative thinker,musician and writer who uses her gifts of songwriting and singing as her gateway to share her message of hope concerning mental health awareness and suicide prevention. With what she perceives as her greatest strength as well as her greatest weakness, Heather takes the time to observe, analyze and communicate what she sees and how she perceives it with an interesting and engaging style. In her first post for the new forum page, aptly named, "Musings", Heather reflects upon human nature's urge to judge and the way perceptions are shaped by perspective. She does this by looking behind the scenes at the inner life and career of pop icon "Lady Gaga". Read this and get inside Heather McCready's head, then click over to her "Music Page" and experience her peaceful songs and voice which both reflect what is inside her heart. Brimming with questions, thoughts, ideas, melodies, photos, videos and beautiful music, Heather McCready's website is already a gold mine just waiting to be discovered and she is just getting started!
Heather McCready serves on the board of Mental Heath America of Greater Tarrant County. While currently promoting her fifth CD, "Bluebirdy", a delightfully refreshing new album designed to lift the mood and evoke peace in her listeners. Her fifth album is also an exceptional expression of her tirelessly young, quirky and creative musical imagination! Heather's music has been described as "peaceful, refreshing, uplifting, mesmerizing, breath taking, whimsical- even healing, by some". And behind all the musical magic is Heather's long long-time producer and arranger,Milo Deering. He is also known as a highly sought after, respected studio musician, a genuine virtuoso playing more than 8 instruments professionally, Milo Deering. Milo, Heather and her band play instruments including acoustic guitar, mandolin, fiddle, cello, tin whistle, banjo, piano and more, have been featured many times on Television. And Heather's music is being played all around the world with recent airplay of her beautiful song, "Clarity" on the BBC2 in the UK. Twice her CD's were selected as Critic's Picks by CDBaby.com and once by Mario Tarradell of "The Dallas Morning News". Find out more, read the musings as they come along and listen to her deeply spiritual and refreshing, peaceful celtic folk music at http://www.heathermccready.com! Or connect with her on her social media sites below.
Follow Heather on Twitter http://www.twitter.com/TravelinGirl1
Heather's Facebook pages:
"Join Heather McCready to Fight For Mental Health Awareness"
"Heather McCready Music"
Heather McCready on Google+ https://plus.google.com/108455259133709148651