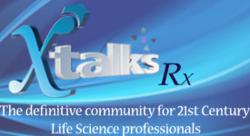 Toronto, Canada (PRWEB) March 01, 2013
As new legislation and guidelines arise, now more than ever, clinical researchers need to be aware of effective risk-based monitoring strategies.
This webinar will examine highlights of the draft guidance issued in late 2011 by the FDA entitled: "A Risk-based Approach to Monitoring" and will provide examples of potential cost savings and increased efficiencies gained by implementing a risk-based monitoring approach.
Esteemed speakers Keith Howells, Senior Vice President of Development at OmniComm Systems, Inc., and Becky (Causey) Carpenter, Vice President of Operations, ResearchPoint Global, will discuss the concept of "risk" in terms of "lower-case risk" (the analysis and identifying of the data elements that are critical to the reliability of study findings) as well as "capital letter RISK" (where a study sponsor might perceive they are taking on by adoption of a targeted approach to monitoring).
Attendees will walk away with an understanding of risk-based monitoring , including:

How electronic data capture can implement a selective approach to Source Document Verification, without risk of bias
How to adopt a novel approach to central Source Document Verifcation
What tools are available for data-driven monitoring
Considerations for the development of a risk-based approach to monitoring
The webinar will also cover methods to adopt the draft guidance's recommended changes in risk-based monitoring, including a review of statistical mechanisms to select forms for Source Document Verification (SDV), as well as tools that enable centralized monitoring and reductions in site visits and associated monitoring costs.
For more information about this event or to register, visit: http://xtks.in/xto572-event
Xtalks, powered by Honeycomb Worldwide Inc., is a leading provider of educational webinars to the global Life Sciences community. Every year thousands of industry practitioners turn to Xtalks for access to quality content. Xtalks helps Life Science professionals stay current with industry developments, trends and regulations. Xtalks webinars also provide perspectives on key issues from top industry thought leaders and service providers.
To learn more about Xtalks visit http://xtalks.com/ContactUs.ashx
Contact:
Karen Lim (416) 977-6555 ext 227
clientservices(at)xtalks(dot)com