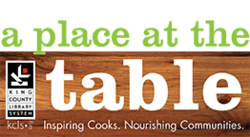 Large or small, urban or rural, your community library can help you find information about nutrition, discover new recipes and food options, and even grow your own vegetables.
Issaquah, Washington (PRWEB) March 01, 2013
Many Americans have complicated relationships with food. With hectic schedules, rising costs, growing poverty, and limited access to fresh, nutritious food, eating a healthy, balanced diet is harder than it sounds.
Everyone needs basic nutrition, but the epidemic of obesity and growing demand on local food banks indicate a serious national problem. Even in America, too many men, women and children don't get healthy, nutritious meals.
What are the contributing factors? The issues are complex, affected by everything from our bite-by-bite decisions and lifestyles to food marketing and advertising, political policy, and economics.
According to New York Times journalist Michael Moss, even public policies are contradictory: nutrition guides recommend lower fat and reduced consumption of dairy products, while menus promote extra-cheese on super-size meals.
The prescription for healthy dining is simple: Eat fresh, unprocessed food; burn up more calories than one takes in. Shop in the exterior aisles in the supermarket where the fresh produce and unprocessed foods are. Avoid excess salt, fat and sugar. This information isn't new…it's just hard to live by when one is in a hurry, on a limited budget, or don't have a market within walking distance of home.
According to nonprofit Feeding America, hunger is everywhere. To find out how any community scores, check Map the Meal Gap. To find out how many people in any community have limited access to fresh foods, take a look at the U.S. Department of Agriculture's Food Environment Atlas.
Even with access and income, busy work days and hectic schedules make it hard to eat well and not waste food. Drive-thru dining may be convenient, but not ideal for every meal. And it's not only possible but common to experience both obesity and malnutrition.
It's time to rethink ideas about food, find simpler ways to prepare healthy meals, cut waste, and develop healthier communities through improved nutrition for all. The challenge is one we all share. Children who go without a nutritious breakfast don't do as well in school. Teens and adults who live on high-fat, high-salt and high-sugar diets and highly-processed "convenience" foods aren't at their best either.
That's why the King County Library System (KCLS) in Washington is hosting A Place at the Table! Throughout 2013, free programs in all 48 libraries, special online features, and events in the community will feature food, cooking and nutrition in all its forms, from planning a garden to preserving summer vegetables for winter use. And patrons can help create a more nourishing community by dropping non-perishable foods at the library for local food banks.
Large or small, urban or rural, local public libraries offer information about nutrition, new recipes and tips for creating better meals within a budget. Find out how to grow vegetables, and share surplus with a local food bank.
Wherever you are, get together with your friends and neighbors to build a healthier community.
About the King County Library System: Founded in 1942, KCLS operates 48 community libraries serving 1.3 million residents over a 2,131 square-mile area in western Washington. Named 2011 Library of the Year by Library Journal and Gale/Cengage, KCLS remains one of the busiest library systems in the nation. Visit online at kcls.org