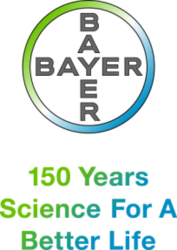 "Our goal is to make the cotton grower profitable and Stoneville gives growers that opportunity. Since Bayer CropScience bought Stoneville in 2007, we have focused on improving the germplasm and introgressing the best traits."
Research Triangle Park, NC (PRWEB) March 01, 2013
Stoneville® Cotton Seed was founded to increase the economic value of an acre of cotton, and that purpose still guides the cottonseed brand today. Generations of growers have trusted the brand's early seedling vigor, consistent stand establishment and higher yield potential. Today, Stoneville is breaking new ground with industry-first technology while yields and profitability continue to improve.
"Our goal is to make the cotton grower profitable and Stoneville gives growers that opportunity," said Jeff Brehmer, U.S. product manager for FiberMax® and Stoneville, Bayer CropScience. "Since Bayer CropScience bought Stoneville in 2007, we have focused on improving the germplasm and introgressing the best traits. You see that today with the 2013 advancement of two new Stoneville varieties, ST 4946GLB2 and ST 6448GLB2, which are the first Stoneville varieties to offer multiple herbicide tolerance with GlyTol® and LibertyLink® traits. This is the most complete cotton technology on the market today."
Stoneville leading the cotton industry is not new. In 1995, Stoneville became the world's first company to commercialize genetically engineered cottonseed with BXN. Bud Hughes was with Stoneville for 15 years and served as president and CEO for 11 years. Hughes, now a partner in the crop genetics M&A firm Verdant Partners LLC, led the company through the transition to transgenic cotton. Hughes also oversaw strategic germplasm acquisitions that broadened and accelerated germplasm development.
"We were proud of BXN. After decades of variety improvements through plant breeding, BXN put us on the map as a cotton technology leader - and it was a great pioneering product," Hughes said. "The team at Stoneville-Calgene (Stoneville was then owned by Ag Biotech firm Calgene Inc.) was doing some serious cutting-edge research. No one had seen this before; we were all there for a common mission and it was fun. Everyone was engaged across the cotton industry including a very close relationship with the Cotton Extension Specialists. There were stops and starts and ups and downs until we managed to put the technology in our best varieties, but it was a phenomenal success and a very visible introduction into cotton with herbicide technology.
"Stoneville has always been committed to cotton and commitment makes the difference," Hughes added. "Growers have confidence that Stoneville is doing things in the best interest of the cotton grower, and to this day it still means that."
Lee Rivenbark, V.P. global cotton and U.S. seed operations for Bayer CropScience, couldn't agree more. "I've said it before; we do not take one acre for granted. We take pride in demonstrating that our company is about more than just the products that we sell. In fact, we believe we are setting the standard not only through our innovations, but in areas of sustainable agriculture, environmental stewardship and making a positive difference in the communities where we live and work."
From a handful of employees to a global network, Stoneville still has its local roots and focus on the cotton grower. "Bayer CropScience sees a bright future on the horizon for agriculture," Rivenbark said. "It's what we're all about – bringing together the strengths and research of a leading global organization to provide cotton growers with the local products they need now and into the future."
Historical Background
The founder of Stoneville, Senator G.B. Walker, was superintendent at the Delta Branch Experiment Station in Stoneville, Miss., in 1911 when the first scientific breeding work in the Mississippi Valley area began. In 1922, he joined together with three other men to form the Stoneville Pedigreed Seed Company. Their mission was three-fold:

To multiply in quantity and to keep pure seed of those varieties of field crops shown to be best by our own and experiment station tests and by actual, practical large-scale field results.
To do practical scientific breeding work in the production of new and better varieties and in the improvement of those now being grown.
To sell good seed in quantity and at fair prices.
Since 1922, Stoneville has changed ownership, expanded and opened new facilities, research stations and labs across the United States. Bayer CropScience purchased Stoneville in 2007 to further the improvement of cotton varieties. Bayer CropScience brought additional resources with its research and development teams, pioneering trait innovations and global leadership positions in seeds and crop protection. Cotton remains a core crop for Bayer CropScience, and with more than 100 million bags of cottonseed sold in 2012 they are the number one cottonseed company in the world.
Preparing for Tomorrow's Solutions
Over time, Stoneville has improved the cotton plant by making stronger, upright branches, plant types have been bred with open foliage and fiber quality was improved. Varieties that produced higher yields and quality were brought forward. Research and development, combined with the acquisition of new resources, has allowed Stoneville to bring improved solutions to growers. Good quality cottonseed is the best investment for a growers' farm. And today, like yesterday, the best is yet to come.
Historical Overview of Acquisitions, Expansions and Ownership of Stoneville
1922 – Stoneville Pedigreed Seed Co. founded by Walker, Stone, Percy and Robertshaw
1928 – Stoneville purchased outright by Walker Family
1986 – Stoneville purchased by Calgene Inc.
1987 – Acquired delinting facility in Maricopa, Ariz.
1988 – State-of-the-art delinting facility built in Stoneville, Miss.
1990 – Acquired cotton germplasm of Coker/McNair/Northrup King
1991 – Research stations established in Maricopa, Ariz. and Hartsville, S.C.
1995 – Introduced world's first genetically engineered cotton seed
1997 – Calgene (and Stoneville) purchased by Monsanto
1997 – Corporate offices relocated to Memphis, Tenn.
1997 – Acquired cotton germplasm and third seed delinting facility of Holland Cottonseed
1998 – Cotton research station established in Idalou, Texas
2000 – Transgenic Development & QA Lab at Agricenter, Memphis, Tenn.
2000 – Stoneville purchased by Emergent Genetics and HMT&F
2000 – Acquired cotton germplasm of Brownfield Cottonseed and Delinting Co.
2000 – Acquired cotton germplasm of Helena Chemical Co. (AgriPro)
2001 – Acquired cotton germplasm of Germain's Cotton Seeds.
2002 – HVI lab, Greenhouse and Research Office opened at Agricenter, Memphis, Tenn.
2004 – Seed count packaging introduced
2005 – Stoneville purchased by Monsanto
2007 – Stoneville purchased by Bayer CropScience
For more information about Stoneville and Bayer CropScience, visit http://www.Stoneville.com, talk to a local Bayer CropScience representative, or call 1-866-99-BAYER (1-866-992-2937).
# # #
Follow Bayer at @Bayer4CropsUS. Suggested Tweets:
Stoneville celebrates 90 years at MSF&G! The best is yet to come. http://bit.ly/1498GDn #cotton #msfgs2013 @Bayer4CropsUS
Since Stoneville began in 1922 the focus has been the cotton grower. Celebrate 90 years! http://bit.ly/1498GDn #msfgs2013 #cotton @Bayer4CropsUS
Visit the Bayer Connect - Social Hub for all Bayer CropScience social media, recent news, blog posts, videos and more.
Additional Resources:

About Bayer CropScience
Bayer is a global enterprise with core competencies in the fields of health care,
agriculture and high-tech materials. Bayer CropScience, the subgroup of Bayer AG responsible for the agricultural business, has annual sales of EUR 8.383 billion (2012) and is one of the world's leading innovative crop science companies in the areas of seeds, crop protection and non-agricultural pest control. The company offers an outstanding range of products including high value seeds, innovative crop protection solutions based on chemical and biological modes of action as well as an extensive service backup for modern, sustainable agriculture. In the area of non-agricultural applications, Bayer CropScience has a broad portfolio of products and services to control pests from home and garden to forestry applications. The company has a global workforce of about 21,000 and is represented in more than 120 countries. This and further news is available at: http://www.press.bayercropscience.com.
Contact:
Bayer CropScience Media Hotline 1-877-879-6162
CR0213STONEVA036V00R0
USA-BCS-2013-0063
Find more information at bayercropscience.us.
Forward-Looking Statements
This release may contain forward-looking statements based on current assumptions and forecasts made by Bayer Group or subgroup management. Various known and unknown risks, uncertainties and other factors could lead to material differences between the actual future results, financial situation, development or performance of the company and the estimates given here. These factors include those discussed in Bayer's public reports which are available on the Bayer website at bayer.com. The company assumes no liability whatsoever to update these forward-looking statements or to conform them to future events or developments.
Bayer CropScience LP, 2 T.W. Alexander Drive, Research Triangle Park, NC 27709. Always read and follow label instructions. Bayer, the Bayer Cross, FiberMax, GlyTol, LibertyLink and Stoneville are registered trademarks of Bayer. Bollgard II is a trademark of Monsanto Technology LLC. For additional product information, call toll-free 1-866-99-BAYER
(1-866-992-2937) or visit our website at BayerCropScience.us