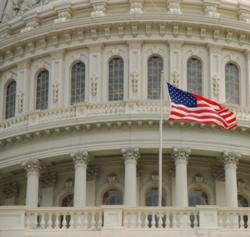 The U.S. Supreme Court issued a decision that affects many non-citizens who received bad legal advice from their attorneys, severely limiting their options.
Atlanta, GA (PRWEB) March 13, 2013
A few days ago, the U.S. Supreme Court issued a decision that affects many non-citizens who received bad legal advice from their attorneys, severely limiting their options. In the case of Chaidez v. United States, the court determined that Padilla does not apply retroactively to non-citizens whose criminal cases were resolved before the Court decided the Padilla case.
"A few years ago, in a landmark case called Padilla v. Kentucky, the U.S. Supreme Court found that non-U.S.-citizens who have been charged of crimes, must be advised by their criminal defense attorney about the risks of deportation to them if they accept a plea bargain as part of their constitutional right to due process of law", said immigration attorney Karen Weinstock, managing attorney of the Atlanta Immigration law firm Siskind Susser.
"These non-citizens who received bad advice from their criminal defense attorney, could file a petition to vacate their guilty plea because they were not properly represented. For example, many times people were told by their criminal defense attorneys that pleading guilty will not affect their immigration status, or that it will not cause them be deported, but later they were put in deportation proceedings and found out they are automatically deportable because of that plea", explained Atlanta Immigration lawyer Karen Weinstock.
"Obviously, these non-citizens would not have pled guilty in most of these cases if they knew their guilty plea would trigger automatic deportation and it was fundamentally unfair to a client's informed consent. In many of these cases they only got probation in state law or no jail time but the way the sentence was imposed or the type of offense makes them automatically deportable under federal immigration law", added Georgia Immigration Attorney.
"In Padilla, the Supreme Court realized the severity of deportation because someone who is deported is unable to return to their home and family, which is often a far greater punishment than the criminal justice system had intended. Padilla correctly said that immigrants who reasonably rely on advice from their lawyers should not be held accountable for their lawyers' mistakes", explained the immigration attorney.
"In Chaidez, the court determined that Padilla does not apply retroactively which means some criminal cases that were completed prior to the Padilla decision cannot benefit. In so doing, it closed the doors on most individuals who had the bad luck of receiving bad legal advice from their criminal defense attorneys before the Padilla decision", stated the immigration lawyer in Atlanta.
"It is sad because the court recognized these immigrants were wronged – they were not afforded due process of law, which is their constitutional right, but an arbitrary date instead controls" said the immigration attorney in closing.
"Unfortunately the immigration laws make many offenses deportable, including less serious and non-violent offenses and some offenses for which individuals never serve any time in jail. There are no mitigating factors and no discretion in many criminal cases because the immigration laws fail to offer any recourse. Immigration judges should be allowed to have discretion to decide whether a person can be allowed to remain here after considering all the relevant factors, for example how severe was the crime that the person was convicted of, whether any jail time was imposed or they received only probation, length of time the person spent in the U.S., family ties and other factors before ordering deportation", added the Atlanta immigration lawyer.
"If the law does not change, the immigration consequences such as deportation may be far more severe than any criminal penalty the court imposed and this is clearly an unfair result. Every non-U.S.-citizen and every criminal defense attorney should consult with a knowledgeable immigration lawyer before advising to accept or before accepting a plea bargain in a criminal case", concluded the immigration attorney and head of the Atlanta Immigration law firm Karen Weinstock.
Media Contact: Karen Weinstock
404-935-0056
Kweinstock (at) visalaw (dot) com
About Siskind Susser:
Siskind Susser is one of the largest immigration law firms in North America and its Atlanta Immigration attorneys, a part of the Atlanta immigration law firm have experience handling all aspects of American immigration and nationality law. Our Atlanta immigration lawyers provide consultations to corporations and individuals on immigration law issues and represent clients before the U.S. government. We are committed to providing quality and efficient service, and are one of the top ranking U.S. immigration law firms.
Attribution: Karen Weinstock, Managing Attorney of the Atlanta, Georgia office of Siskind Susser
Supreme Court Case Links
http://www.supremecourt.gov/opinions/12pdf/11-820_j426.pdf
http://www.supremecourt.gov/opinions/09pdf/08-651.pdf