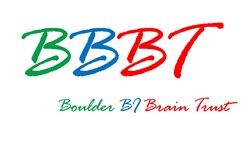 "For vendors in the business intelligence sector, the BBBT presents a unique opportunity to gather feedback and insight. " David Smith, Revolution Analytics
Boulder, CO (PRWEB) March 12, 2013
Now that the Big Data technology landscape has largely taken shape, the attention of many organizations turns to deriving value from their investment in collecting new sources of data. That value comes from predictive analytics and the expertise of data scientists to extract relevant information, to make inferences about significance and relationships, and to forecast future outcomes. In this BBBT session Revolution Analytics presented how Revolution R Enterprise fits in to this big data ecosystem to enable data scientists to extract value from Big Data.
David Smith, Vice President of Marketing and Community for Revolution Analytics, was enthusiastic about his return to the BBBT. "For vendors in the business intelligence sector, the BBBT presents a unique opportunity to gather feedback and insight. We welcomed the opportunity to present our vision of bringing open source R to the enterprise before this panel of industry experts."
Mr. Smith discusses the highlights of his event during a podcast hosted by BBBT Founder, Claudia Imhoff.
About BBBT: The Boulder Business Intelligence (BI) Brain Trust has served the BI industry since 2006. It is a consortium of approximately 80 industry analysts and experts from around the world. BBBT events are 1/2 day BI vendor presentations, similar to analyst briefings, streamed live as webinars exclusively to BBBT members. It's a reciprocal arrangement, the members receive the latest information on current and planned BI tools and technologies, and the vendors get valuable feedback on their offerings, marketing, and messaging.
About Revolution Analytics: Revolution Analytics is the leading commercial provider of software and services based on the open source R project for statistical computing. Led by analytics consulting veteran Dave Rich, the company brings high performance, productivity, and enterprise readiness to R, the most powerful statistics language in the world. Used by over 2 million analysts in academia and at cutting-edge companies such as Google, Bank of America, and Acxiom, R has emerged as the standard of innovation in statistical analysis. The company's flagship Revolution R Enterprise product extends R to meet the production deployment needs of large organizations in finance, life sciences, retail, manufacturing, and other data-driven industries.