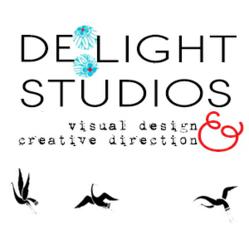 From ghostwriting to grammar, from cover design to logo, we help you bring your project to life

Los Angeles, CA (PRWEB) March 01, 2013
Bitingduck Press is a small book publisher offering full-service editing and design for a small number of select books each year. Two of its editors are now expanding their services to the general public, offering manuscript services from ghostwriting to editing, and a full range of visual design for authors and others.
Dena Eaton, Bitingduck's Creative Director, will continue to offer accepted authors her cover art designs as seen in the press's Fall and Spring catalogs. She also now announces the launch of de:light studios, which provides both visual design for cover art, magazines, posters, logos and business identity needs as well as creative direction for innovative marketing.
Dena's experience in print goes back to 2008 when she published ShePedals, the first women's cycling magazine in the world. Although it was well received, the innovative publication could not garner enough industry support to print more than 3 issues. Dena anticipates that with an increase in women's cycling coverage, a new magazine will be in the works in the next few years. Dena was both Editor and Creative Director of the ShePedals, and brings extensive design and print experience to de:light studios. In addition, she has a background in architecture, with a Master's in Architecture as well as experience as a marketing coordinator for one of the Midwest's oldest architecture firms.
On the manuscript side of things, Susan Foster offers writing and editing services for fiction, narrative non-fiction, technical manuscripts, textbooks, grant proposals, and other documents. Susan has over four decades of experience in aerospace R&D, and relishes collaborating with technical writers for whom English is a second (or third or fourth) language. Susan's services may be requested directly from Bitingduck Press. Rates are flexible: by the word, by the page, by the hour, by the job.
The press remains open to fiction and non-fiction submissions in a wide variety of genres, with particular interests in fiction for and about scientists, and in wacky young adult adventures. All editorial, marketing, and design services are free of charge to accepted authors. Submissions guidelines and a webform can be found at the publisher site.