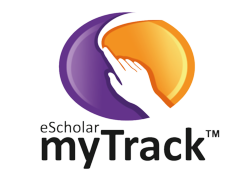 eScholar's expertise and leadership in education data helps ensure that data are used to drive personalized education for all students
White Plains, NY, and Austin, TX (PRWEB) March 01, 2013
eScholar®, a leader in the application of data to personalize education, announced its participation in SXSWedu in Austin, TX, as a partner and demonstrator with inBloom, Inc. eScholar's Founder and CEO, Shawn Bay, will present eScholar myTrack®, an award-winning application that uses longitudinal data to set, track, and manage individual student goals.
eScholar's presentation will kick off the inBloom "Day in the Life" series at SXSWedu, focusing on how a typical teacher who gets a new student in the middle of the year can easily see that student's longitudinal education data, and set goals based on the student's needs. eScholar and other inBloom partners will demonstrate how interoperability among education applications can make personalized education possible for every student. eScholar myTrack is not only able to work with inBloom's data infrastructure, but other data sources as well.
Currently, inBloom and eScholar are working together to launch the New York State Education Data Portal (EDP), which will be implemented in the Fall of 2013. eScholar myTrack will provide a data dashboard and goal management system, while inBloom will deliver the data infrastructure from which eScholar myTrack will pull and load data.
"We are looking forward to a strong and productive partnership with inBloom," says Bay. "inBloom has the potential to provide some of the capabilities essential to personalizing education, such as interoperability of content and universal authentication. We're not only looking forward to SXSWedu, but also the results of our work with inBloom in New York."
The New York State EDP will allow teachers to log in to eScholar myTrack and leverage student data to set personalized goals for individual students. Additionally, parents and students will also be able to log into eScholar myTrack to check student progress and monitor goals. eScholar myTrack has already been implemented in North Carolina, interfacing directly with the eScholar Complete Data Warehouse.
"inBloom is thrilled to have eScholar as one of our key partners," says Iwan Streichenberger, CEO of inBloom. "eScholar's expertise and leadership in education data helps ensure that data are used to drive personalized education for all students."
eScholar's presentation at SXSWedu will be on Tuesday, March 5 at 11:30 AM at in Hilton Austin Downtown in Room 408.
About inBloom Inc.
inBloom Inc. is a nonprofit organization established to carry forward the mission of the Shared Learning Collaborative, which is to work to make personalized learning a reality for every U.S. student. inBloom provides technology services that allow states and public school districts to better integrate student data and learning applications to support sustainable, cost-effective personalized learning. inBloom is funded with initial philanthropic support from the Bill & Melinda Gates Foundation and Carnegie Corporation of New York. For more information about inBloom, visit http://www.inBloom.org.
About eScholar
eScholar is the nation's leading innovator in the application of billions of education data points to meet the needs and goals of every person. eScholar offers a suite of award-winning data warehouse, student and staff identifier management, and collaborative goal planning solutions. Relied on by 13 state education agencies and over 4,800 districts across the country, eScholar transforms the way educators use data. For more information about eScholar, visit http://www.escholar.com or call 877-328-2969.