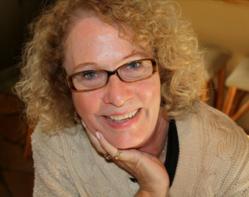 "I've been involved in coaching for 25 years and the need for more coaches in the workplace couldn't be greater," says Fagan.
Healdsburg, CA (PRWEB) March 01, 2013
From patient care satisfaction levels to customer care in high tech industries, businesses in all areas understand the need to coach employees at all levels to play a more important role in keeping customers, attracting talented employees, and maintaining high levels of engagement of employees in order to grow in size and revenue levels quickly. No surprise that at the 2012 ASTD Conference (American Society for Training & Development), they reported organizations have experienced a loss in productivity from disengaged employees reaching a new high of $328 billion annually. "Without a change in management style, empowerment of employees, and a commitment to building strong, trusting relationships, these figures will continue to rise," says Barbara Fagan, co-founder of Source Point Training (http://www.sourcepointtraining.com).
Recent studies have shown that strengthening relationships at work improves morale, increases engagement and leads to greater satisfaction at work. "Why Are Work Relationships Important?" Ignite!
Having weak customer relationships costs organizations in lost sales, poor communications and wasted resources. "Proactive companies are turning to their T&D/HR departments for resources," says Fagan, "and many aren't clear on how to assist managers and employees to advance relationships by improving communication, creating more trust and commitment to work together."
Source Point Training's Certified Relationship Coach training for HR professionals, independent coaches, people in the health care and the counseling arena provides skills and tools for the people they serve to create stronger relationships. This certification is recognized by the International Coach Federation and meets its guidelines for creating coaching core competency in this area and provides 56.5 CCE units of education. ICF recently reported the following through their 2012 Global Coaching Study:
Professional Coaching:
70% Reported Improved Work Performance
51% Reported Improved Team Effectiveness
80% Reported Improved Self-Confidence
73% Reported Improved Relationships
Professionals who have completed this certification see the benefits in working with people to have mutual trust, communicate with others with respect and commitment to understand while developing self-awareness of themselves and how they are being in a relationship in order to make changes. These materials can easily be incorporated into organizations and as part of their existing T&D/Coaching Support programs/services. The principles of Source Point Training are also happy to collaborate and support that integration.
This Relationship Coaching model goes further than most companies typically focus on in working with their employees. As a result, it creates a greater impact in the attitudes and behaviors that foster trust and commitment in communicating and working together, resulting in enhanced job satisfaction, active engagement, creativity and problem solving.
The training is structured in a 4-day learning session where participants receive a coaching reference guide with 10 modules and a client workbook to be used by the person receiving the coaching on relationship. Over the 4 days, each module is demonstrated using the tools and practicing the coaching skills to enhance the learning. After the 4 days of training, participants identify two potential "clients" to work with and coach them on the 10 modules, typically delivered in a weekly coaching session. At the end of 12 weeks, they return for 2 days to complete, have a final certification exam and celebrate. Here is what one of the graduates share from this learning experience:
This is incredibly insightful, logical and universal material that facilitates deep, lasting and positive change with people. I have recommended this Certified Relationship Coach Training to colleagues, with only glowing reports from them. This is an outstanding coaching curriculum and certainly a first choice for anyone who would like to be a coach or add coaching to their other skills.
Catherine Cardinal, Ph.D., CRC
"I've been involved in coaching for 25 years and the need for more coaches in the workplace couldn't be greater," says Fagan. She points to a study by PricewaterhouseCoopers and Association Resource Centre, Inc., that shows companies using professional coaching reported a median return on investment of seven times their initial investment.
CERTIFIED RELATIONSHIP COACH TRAINING
Dates: March 14-17 & June 1-2, 2013
Location: Fiesta Resort & Conference Center
Phoenix, AZ
See this video testimonial by recent graduates of Source Point Training's Coaching Fundamentals and Mastery Certification programs.
For more information, visit http://www.sourcepointtraining.com/coach-training/certified-relationship-coach-2/, email admin(at)sourcepointtraining(dot)com or call 800-217-5660 x101.
###