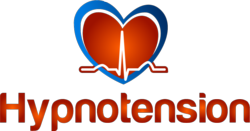 (PRWEB UK) 3 March 2013
When the Hypnotension programme was launched at the Royal Society of Medicine in 2011, it unveiled a completely new approach for dealing with high blood pressure using hypnotherapy. It is a complete protocol that hypnotherapists can follow. It educates the hypnotherapist in the physiological issues as well as giving them a tried and tested method of helping their clients reduce their blood pressure naturally.
Cristie Parker, a hypnotension practitioner, said "What a fantastic course! After completing the course this week, I really feel as though I have a complete tool box of therapeutic techniques at my disposal in which to handle all aspects of this condition."
The Hypnotension programme has received wide acclaim from hypnotherapists and professional bodies as well as many case studies detailing on how the programme has helped sufferers reduce their blood pressure to more appropriate levels.
The Hypnotension programme has grown massively since 2011, from a handful of practitioners to a complete network of practitioners across the UK. Internationally the take up is accelerating in countries like New Zealand, America, Australia, Canada, South Africa and Europe.
In just over a year the Hypnotension team has been able to provide effective treatments for hypertension and the effects of this treatment are already being felt. Many of those who have worked with one of the trained Hypnotension practitioners, and have completed the Hypnotension programme, have seen dramatic improvements.
Those who have entered the programme have experienced unexpected side effects like weight loss, relaxation, lower levels of stress, the calm that comes with improved health and, of course, the satisfaction of knowing that they can take control of their own lives and do something about their high blood pressure.
Many people are turning to programmes like Hypnotension to make positive lifestyle changes. The Hypnotension programme is the result of over 10 years of research and work with hypertension and was developed for those with high blood pressure. Hypnotension practitioners work closely with patients to determine their individual needs and then develop a specialised treatment for those clients that provide an effective method of controlling high blood pressure.
With the development of the Hypnotension programme, Rob Woodgate and the team have begun a revolution in the treatment of hypertension, and in just over a year they have a made a positive difference in the lives of many people suffering from high blood pressure. Those who want to learn more about the Hypnotension programme and find a practitioner near them can visit their website.