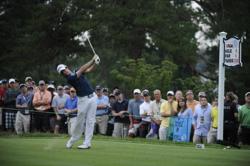 Augusta, GA (PRWEB) March 05, 2013
Although Michael Thompson walked away form the Honda Classic with his first PGA Tour win, that win might sadly be remembered as the tournament that Rory McIlroy didn't finish. Every time there was new son Thompson about his win, some one always mention McIlroy walking away. So was he right in his decision? Or was this the beginning of a meltdown?
Just a little more than half a year ago, Rory was holding his Wanamaker trophy, which was his second major championship win. Now, six months later, he is the player who is going through a slump and has severe wisdom teeth pain, which causing him to leave the field. Friend and mentor, Jack Nicklaus, says he should not have walked off. He said that if he had just given it a little thought, then he would not have quit. However, the golf champion also mentioned that he will be fine and ready for the Masters.
Everyone is allowed to mess up here and there. McIlroy is still very young, and although ranked first in the world, has a lot of inexperience compared to the other golfers. Bouncing back for the Masters will not be a problem for him, and he will learn from his mistakes. Practice round tickets have been sent out from the sales team at MastersTickets.co, and tickets for the tournament are still available. Make sure to get your tickets to the 2013 Masters Tournament at MastersTickets.co. With all the golf excitement going on this year, this tournament is one you will not want to miss!
The highly-regarded entertainment ticket marketplace, Inside Track Tickets, has launched http://www.MastersTickets.co, its newest ticket retail site featuring one of the largest supplies of tickets and hospitality packages to the 2013 Masters Golf Tournament in Augusta, Georgia. Available tickets include Masters Practice round badges, Wednesday's traditional Par 3 competition, and Masters Tournament tickets from Thursday through Championship Sunday. Not only can fans purchase the nearly impossible to find Masters tickets and hospitality packages for great prices, but they can also share their experience with friends and fans by participating in an interactive fan hub and social media experience showcasing an active Masters golf blog at http://masterstickets.tumblr.com that features The Masters Live updates, a Masters Leaderboard 2013, and a Masters Live Stream with video, news, and other constant updates on the golf tournament. http://www.MastersTickets.co helps fans plan out their agenda by using the Masters Schedule 2013 and the Masters Golf Tournament course map.