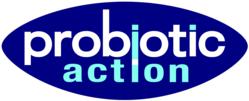 Miami, FL (PRWEB) March 09, 2013
New research from Michigan State University is leading sources to say that Probiotics are linked to increased bone density. Although the study was done with animals, researchers believe that the same, or similar results will happen in humans. Probiotic Action, known for the best acne treatment, along with an article from the Huffington Post suggests this new research may be the key many are looking for to help those suffering with osteoporosis.
Laura McCabe, a professor at Michigan State University mentioned in the article that the new studies have shown that since inflammation in the digestive system is somehow linked to bone density, using the probiotic known to improve digestive health has ultimately helped bone density.
Fernando Perez, a spokesman for Probiotic Action was eager to share the news with the medical and health community. " The use of probiotics in everything from cooking, to helping to cure disease may be the way forward for modern medicine. Using bacteria to fight off negative bacteria and other ailments is a safe way to restore the body's inner chemical and biological balance," adds Perez.
The new probiotic, mentioned in the article, better known as lactobacillus has been widely used as an "anaerobic" probiotic, or a probiotic that reacts once inside the human system. Lactobacillus as Perez mentioned, is the number one probiotic for the digestive system and has been known to reduce inflammation and swelling due to digestion in the intestinal tract.
Perez goes on to explain that with a change in diet, and the right ingested probiotics, the body can be restored to its natural balance and will work to fight off disease and deterioration. Supplementing a balanced diet with anaerobic/aerobic probiotics can help your health in ways from lowering your cholesterol, increasing bone density, or fighting acne.
Probiotic Action is an advanced acne treatment that uses a topical probiotic containing the "good bacteria" that is naturally found on healthy human skin. By using probiotics, Probiotic Action is an effective treatment that restores the normal bacteria content on skin. Probiotic Action will successfully clear skin while protecting skin against bad bacteria, free radicals, and pollutants.