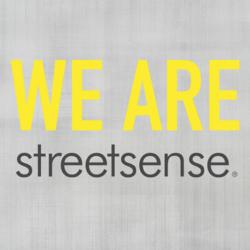 Bethesda, MD (PRWEB) March 11, 2013
Streetsense, an integrated brokerage, design, branding, marketing, and architecture firm had a big hiring month in February, adding three new employees to the expanding company. The Bethesda, MD based firm is continuing its growth by adding on a Senior Graphic Designer, an Account Manager, and a Marketing Manager.
Jesse Kirsch joins Streetsense as a Senior Designer. Jesse relocated to the D.C. area from Portland, Oregon, where he worked as a freelance designer for clients such as Fizzy Lizzy and the Columbia University Film Festival.
Chris Bielut joins Streetsense as an Account Manager in the creative department. He has four years of account management experience, with a focus on web and interactive project management. Chris is a Villa Julie grad and Baltimore native.
Raleigh Vos joins Streetsense as a Marketing Manager. As the newest member of the cross-platform team, she will implement internal initiatives and promote the Streetsense brand. Raleigh moved to the D.C. area after graduating from Virginia Tech several years ago.
Marc Ratner, CEO of Streetsense, expressed his enthusiasm around the significant February growth of the firm by stating, "2013 is off to a great start and we are very excited about the addition of Raleigh, Jesse, and Chris to the Streeetsense family. They all bring a truly exceptional level of talent and passion to the team and I am sure our diverse client base will love working with them."
About Streetsense:
Streetsense is an integrated brokerage, architecture, design, branding, and development company specializing in retail, hospitality, restaurants and real estate. Established in 2001, Streetsense is the premier, and only truly full-service, retail-centric company in the real estate market today. For more information, please visit http://www.streetsense.com