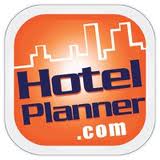 London, England (PRWEB UK) 7 March 2013
Hotelplanner.com's rapid expansion in Europe took another step forward by partnering with Laguna, a major Asian wedding caterer based in London.
HotelPlanner.com will be the exclusive hotel accommodations provider for Laguna weddings. HotelPlanner.com specializes in group planning, hotel sourcing, contract negotiating and delivering outstanding customer service. HotelPlanner.com will be the perfect continuation of Laguna's exemplary catering and event planning process.
Laguna aims to exceed the expectations of every guest by providing them with exquisite cuisine and offering a personal approach to customer service. Laguna is an approved caterer at over 150 venues including many top hotel groups such as Hilton, Sheraton, Marriott, Radisson, Langham and Millennium. Laguna offers professional event management service that can help clients with anything from searching for the perfect venue to designing the most extraordinary event décor. Laguna ensures each client that their wedding day is truly special.
This exciting new partnership will provide Laguna's clients with a best price guarantee for hotel accommodations. In return the Laguna partnership enables HotelPlanner.com's London hotels to bid on wedding groups which usually occur on weekends, when business is needed.
HotelPlanner.com helps clients select the right property at the right price for their event. The company combines technology with a highly experienced staff of professional meeting planners to deliver outstanding service.
HotelPlanner.com was founded in 2002 by Tim Hentschel and John Prince, and has since achieved a global portfolio of 50,000 hotels. According to Experian, the company is the number one group travel site processing thousands of group hotel reservations of 5 plus rooms per day, and a top 50 travel site in the overall travel sector. HotelPlanner.com's website is published in 20 languages.