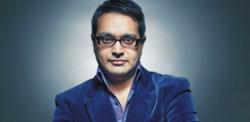 London/India/New York (PRWEB) March 08, 2013
The internationally acclaimed third annual Asian Awards will take place on April 16th 2013 at The Grosvenor House Hotel, London. In anticipation of this year's event, the event chair and founder, Paul Sagoo, has elected to work alongside charitable partner, Arms Around The Child, whose life-changing working is directly impacting some of the 467 million children living in poverty within Africa and Asia.
According to Ellie Milner, Director of Arms Around The Child UK:-
"We are absolutely delighted and feel privileged to have been chosen as The Asian Awards' beneficiary at this prestigious event in London. Some of Asia's most revered names from the world of business and entertainment will be gracing the steps of this landmark London hotel. This is an excellent opportunity for the work achieved by Arms Around The Child to be showcased amidst a room full of key influencers and opinion formers".
Arms Around the Child believes in a world where children living in extreme adversity have the opportunity to their lives transformed into a bright future. Just like our own children, they deserve happiness, hope and respect and this is only possible with help from those who can and will help.
According to Awards' Founder Paul Sagoo:-
"The Asian Awards continues to grow from strength to strength and this year we are committed to raising in excess of £200k for Arms Around The Child. Our audience is about making a difference and having such a powerful group of people in one room is bound to create an abundance of giving for change".
Milner continued: "The future can be very bleak for children living in institutions, on the street or family 'heads'. Furthermore, some children may have been stolen into child trafficking or forced labour. They don't have the same life choices that are available to our children here in the UK but with awareness promoting action we can change their world.
Arms Around The Child aims to advance awareness of the horrors bestowed on children specifically in India and Africa. Through global media campaigning the organisation engages with the public and translates the message into action. Arms Around The Child's believes children should be free from the effects of distress, violence, illness, exploitation, abuse, neglect and hardship. In this way, Arms Around The Child calls for a comprehensive, coordinated and effective response to the world's most vulnerable children.
For more information on Arms Around The Child please visit http://www.armsaroundthechild.org or call Ellie Milner 07801 292553
For information about this year's Asian Awards in London please visit http://www.theasianawards.com or call Paul Sagoo 07958 406277
-ends-
March 2013
Editor's Notes:-
Arms Around The Child Snapshot Statistics

There are 467 million children living in poverty
There are 16.6 million AIDS orphans
There are 215 million children in forced labour
There are 18 million children living on the streets of India alone
Background on The Asian Awards
ABOUT THE AWARDS
The Asian Awards were born out of a simple vision; to create an event which would honour only the very highest levels of achievement from within the Worldwide Asian community; to create one of the most important events of its kind ever to be staged. A pioneering, unique and prestigious event, The Asian Awards is the only event that pays tribute to Asian success across all walks of life; emphasising inspiring achievements and highlighting inspirational role models in the fields of business, sport, entertainment, philanthropy and popular arts and culture.
The inaugural Asian Awards was held on the 26th October 2010, at the Grosvenor House, Park Lane, London. Presented by Lord Sebastian Coe KBE, the awards saw world leaders attend to celebrate achievement and excellence amongst the South Asian community, including Deputy Prime Minister The Rt. Hon. Nick Clegg MP, Jermaine Jackson, Nasser Hussain OBE, Gurinder Chadha OBE, Christian Louboutin and Sonu Niigaam.
World cricket star Sachin Tendulkar, Academy award winner AR Rahman, business tycoon Dr Vijay Mallya, Bollywood director Yash Chopra and BBC newsreader George Alagiah OBE were all announced as winners and joined us to collect their trophy on the evening of The Asian Awards.
Paul Sagoo, Founder of The Asian Awards said: "We were delighted at the incredible success of the inaugural Asian Awards. Through The Asian Awards we have begun to build a legacy for the South Asian community and through the achievements of our winners, to inspire the millions of us who strive to be the best we can.
We were honoured to have been joined by so many world figures with the support of the Deputy Prime Minister Rt Hon Nick Clegg MP, Nasser Hussain OBE, Christian Louboutin, Sonu Niigaam and other major personalities, The Asian Awards were a spectacular success."