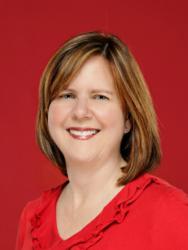 Companies are reaching more customers online with unique, targeted content.
Oviedo, FL (PRWEB) March 09, 2013
Gloria Rand, well-known SEO copywriter, marketing consultant and social media guru, will be the featured speaker at the "Working Women of Central Florida" Power Lunch, Wednesday, March 20. As a local entrepreneur, Gloria understands the challenges of women in business today and will be sharing her expertise on such hot topics as Google domination, blogging to increase traffic and sales, and how to generate more business leads and sales through effective website content and Search Engine Optimization.
Women who want to increase their profits and achieve success will learn online marketing tips and techniques that will add to their skills and bottom line. Whether it's implementing Search Engine Optimization Strategies, discovering how social media marketing can add to online visibility or the right way to upgrade your content, Central Florida's working women will find Gloria Rand an inspiring means to jump start their business.
A former writer and producer for the award-winning PBS show, "Nightly Business Report," Gloria now shares her extensive knowledge of social media and marketing with business owners through her YouTube channel and TV appearances on Central Florida News 13, as well as her live workshops and webinars. Her experience as a work-at-home mom has been documented in the book, "Mogul Mom – How to Quit Your Job, Start Your Own Business, and Join the Work-at-Home Mom Revolution." Gloria Rand's Blog has been rated as one of the top 11 copywriting blogs to focus on search engine optimization, according to WordStream Internet Marketing Blog.
The Working Women Of Central Florida Power Lunch will take place from 11:30 A.M. to 1:30 P.M. at Cocina 214, a contemporary Mexican and Tex-Mex kitchen, located at 151 Welbourne Avenue East, Winter Park. Registration is $20 for Members, $25 for Non-Members. Visit workingwomenofcentralfl.com to register.