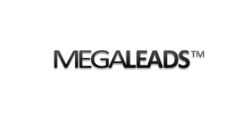 Megaleads was specifically built with new users in mind. Its user-friendly features help financial professionals find solid leads within minutes in a cost effective manner.
North Caldwell, NJ (PRWEB) March 12, 2013
Megaleads (https://megaleads.com) has been engaging their customer base through feedback from their successful Beta Program. The customer response was so encouraging; it inspired Megaleads and their team to launch Youtube videos and even a new Facebook page. With new users in mind, Megaleads has been able to utilize their instructional videos as well as their new Facebook page (https://www.facebook.com/closemorebusiness) to engage with sales professionals from all across the country and offer insight and advice about sales leads in the digital marketplace.
With Route 72 spreading the word fast about their Facebook page, Megaleads has now reached almost one thousand "likes" on their page. Route 72 has no doubt that the success will continue because the Megaleads Facebook page is consistent with their updates and comments and they are clearly willing to actively engage their customer base. Founder and CEO of Route 72 Systems, Jim Alamia, states: "The Internet marketplace is constantly evolving and developing every day. In turn, the sales arena is evolving along with it. There are new ways to reach consumers in the Internet marketplace, and the Megaleads Facebook page and their instructional videos will help sales professionals make their own mark in the digital arena."
Route 72 and Megaleads will continue to gear the Facebook page towards sales people and financial professionals. Megaleads has also recently announced that their Youtube Channel is also up and running, which shows new customers how to utilize the free sales leads lists system as well as their email appending and people finder tool. Route 72 looks forward to further developing Megaleads. Jim Alamia states: "We know Megaleads will help sales professionals do a better job in the Internet marketplace because it was specifically built with new users in mind. Its user-friendly features help financial professionals find solid leads within minutes in a cost effective manner. We look forward to further developing this brand and our social networking outlets."