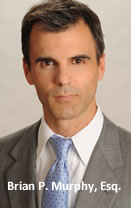 The elderly are some of the most vulnerable people in society. They need a strong advocate to protect their rights.
Trenton, NJ (PRWEB) March 13, 2013
A new year brings in new changes for New Jersey / Philadelphia nursing home abuse lawyer, Brian P. Murphy. With cases ranging from falls to bedsores, wrongful death, dehydration, and malnutrition, Mr. Murphy is known to take a hard stance on the unnecessary suffering that elderly nursing home and assisted living facility residents experience. As a solution, Brian offers free consultations with nursing home residents and family members to discuss, at length, the details of the injuries suffered and/or wrongful death.
Too many Philadelphia, Pennsylvania, Trenton, and New Jersey nursing homes fail to provide quality care to their residents. Your elderly loved one could be the next victim of neglect, abuse, improper treatment, or wrongful death. NJ / Philadelphia nursing home abuse lawyer, Brian Murphy, can help identify and prevent abuse and neglect at any assisted living facility or hospital. With many years of experience litigating against local and national nursing home facilities, he can quickly spot nursing home abuse and neglect, hold the wrongdoers accountable, and help avoid future injuries.
For nearly his entire career, New Jersey / Philadelphia nursing home abuse lawyer, Brian Murphy, has devoted his practice to assisting victims of nursing home abuse and neglect. He has spent countless hours litigating nursing home cases and has earned millions of dollars in compensation for his clients.
Signs of nursing home abuse and neglect may include:

Malnutrition
Dehydration
Neglect
Abuse
Clients appreciate Mr. Murphy's compassion that fuels his fierce determination for justice. He litigates abuse and neglect cases throughout New Jersey and Pennsylvania, including Philadelphia County, Bucks County, Montgomery County, Mercer County, and area nursing home / assisted living facilities.
Mr. Murphy has lectured, both regionally and nationally, on nursing home abuse related topics and is the author of numerous nursing home abuse articles, including:

Choosing a Quality Nursing Home
Litigating Against Assisted Living Facilities and Group Home Cases - Establishing Liability
How to Locate and Ethically Interview Former Employees of Nursing Homes
Additionally, Brian Murphy holds the following credentials:

Licensed to practice in Pennsylvania
Licensed to practice in New Jersey
Admitted to practice before the United States District Court for the District of New Jersey
Member of the American Association of Justice
Member of the AAJ Nursing Home Litigation Group
Juris Doctorate from Rutgers School of Law
If you believe your loved one has been subjected to nursing home abuse and neglect, contact New Jersey / Philadelphia nursing home abuse lawyer, Brian P. Murphy for a free consultation.
Press Release Writing by WebSiteText, LLC