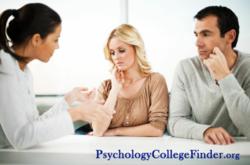 When one parent refuses to play the part of a grown up and do their share in the relationship, it can be a deal-breaker without proper professional help.
(PRWEB) March 12, 2013
A recent study published in the journal Family Relations noted that less educated couples, or those with a high degree of disparity between education levels, are more likely to divorce than well-educated couples. Even for well-educated couples, the stress of marriage and the increasing strain on family time brought on by a busy working life can mean a fractured or difficult married life.
The recipe for disaster in any marriage is a combination of indifference and neglect on the part of the individuals involved in the relationship. Even when one or both members of the couple realize the relationship is in trouble, it can be hard to repair the damage without professional help.
The good news is that there are professional solutions for couples looking for help in maintaining their relationships, and people ideally trained and qualified for that task. According to the American Association for Marriage and Family Therapy, there are over 15,000 marriage and family therapy counselors in the United States, with that number expected to grow. According to the government run Bureau of Labor Statistics, the marriage and family therapy job outlook for the next decade is 'well above average', meaning that if you've ever considered becoming a therapist yourself, now may be the time.
Marriage and family therapists often are referred to by those in the industry as the "friendly mental health professionals." Those who have earned a degree in marriage and family counseling are qualified to offer guidance to couples struggling within their relationships. They are able to help couples with everything from communication issues to squabbles over the same irritating habits that never seem to be resolved.
Recent celebrity break-ups are a prime example of the kind of stress experienced in any marriage and what can happen if it isn't addressed with the help of a professional. Take, for example, Courtney Cox and David Arquette. This celebrity couple experienced one of the biggest relationship-changers in any marriage – the addition of children. The responsibilities, fears and challenges of parenting can take a toll on any relationship, and if one parent is immature in their handling of the new addition to the family, it can ultimately destroy the marriage. Musicians Ashley Simpson and Pete Wentz experienced a similar issue with the birth of their child. When one parent refuses to play the part of a grown up and do their share in the relationship, it can be a deal-breaker without proper professional help.
Financial woes, infidelity and even ego issues all can affect how a couple relate to one another. However, marriage and family counselors who possess a master-level degree in marriage and family therapy have learned how to recognize the symptoms of mental and emotional disorders, as well as common stressors which can affect any relationship. They have been trained to apply the counseling strategies that will be the most effective in dealing with each situation, helping couples to repair the damage and rekindle the romance.
PsychologyCollegeFinder.org works with with the top psychology colleges to find the best schools for budding psychology professionals, including those in training to become marriage and family counselors. Hundreds of accredited psychology degree programs can be located through their website, including programs designed for working professionals who wish to earn a degree while they work.
Visit PsychologyCollegeFinder.org today to learn more about starting a new career based on a psychology degree.