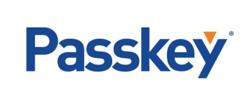 GroupMAX is not only going to make our jobs much easier, it's going to enormously strengthen our offering to the MICE market.
Waltham, MA and Singapore (PRWEB) March 12, 2013
The MICE (Meetings, Incentives, Conferences and Exhibitions) sector in Southeast Asia is, simply put, booming. To better its service offering in the sector and to support the growing demands of its group and meetings clientele, the Pan Pacific Hotels Group is deploying Passkey's cloud-based GroupMAX hotel booking technology across key properties in Australia and Singapore.
With GroupMAX, Pan Pacific Hotels will now be able to automate its group reservations process and improve the overall meetings experience for both guests and meeting planners. As importantly, hotels will now be able to offer a wide range of room upgrade options, extended stays and other hotel amenities to MICE groups, all in a personalized way that is consistent with the strategy and branding of Pan Pacific.
"GroupMAX is not only going to make our jobs much easier, it's going to enormously strengthen our offering to the MICE market," remarked Craig Bond, area general manager of Oceania at Pan Pacific Hotels Group. "We're extremely excited to implement GroupMAX, as it will assist with delivering a seamless experience to our clients."
GroupMAX is built to manage hotel bookings for events of any size, and supports the needs of global hotels including multiple languages and currencies, making it the ideal solution as Pan Pacific deploys it across multiple countries. Pan Pacific Hotels Group is in the process of launching GroupMAX across five properties within the company's regional portfolio:
- Pan Pacific Singapore
- PARKROYAL Melbourne Airport
- Pan Pacific Perth
- PARKROYAL Darling Harbour
- PARKROYAL on Pickering
"Pan Pacific is at the forefront of introducing technology and processes to the meetings industry in a part of the world where steady adoption of some these capabilities is only just beginning," remarks Greg Pesik, CEO and president of Passkey. "We're also doing a lot of learning as we go, but this is why having great partners like Pan Pacific is so invaluable - together we're making meetings innovation like GroupMAX work in Asia."
About Pan Pacific Hotels Group
Pan Pacific Hotels Group is a listed hotel subsidiary of Singapore-listed UOL Group Limited, one of Asia's most established hotel and property companies with an outstanding portfolio of investment and development properties. Based in Singapore, Pan Pacific Hotels Group owns and/or manages over 30 hotels, resorts and serviced suites with over 10,000 rooms including those under development in Asia, Oceania and North America. The Group comprises two acclaimed brands: Pan Pacific® and PARKROYAL®. Pan Pacific ® is a leading brand in Asia and the Pacific Rim with hotels offering premium accommodations and services. PARKROYAL® is a collection of comfortable leisure and business hotels and resorts located in the heart of cities and interesting locales across Asia Pacific. For more information, visit http://www.pphg.com.
About Passkey International, Inc.
Passkey (http://www.passkey.com) is the travel industry's leading hotel booking technology for meetings and events. The Company's cloud-based platform, GroupMAX, is used by thousands of hotels, destinations and meeting planners worldwide to manage the hotel accommodation process for events of every size. At the heart of GroupMAX is the ability for group guests to book their hotel rooms online in event-specific booking websites while enjoying multiple stay and upgrade options. With offices in the US, the UK and Singapore, the Passkey global network now includes over 90% of major US and UK Convention and Visitors Bureaus, as well as a wide range of hotels, casinos, resorts, meeting planners, corporations and meeting management companies.