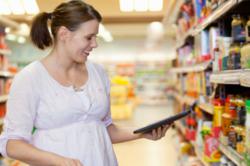 anticipated results in this study were that Amazon.com would be the largest benefactor of Showrooming but the study results show an added dimension to Showrooming beyond the online losses
Minneapolis, MN (PRWEB) March 12, 2013
Leading market research firm ClickIQ just completed a wide-ranging study utilizing 1,000 U.S. consumer respondents to dig deeply into the dynamic of Showrooming, where customers go to a brick and mortar store only to purchase the item somewhere else (usually online) because they found a better item and or price at another retailer. The anticipated results in this study were that Amazon.com would be the largest benefactor of Showrooming but the study results show an added dimension to Showrooming beyond the online losses. Best Buy, Walmart and Target all lost and gained sales from Showrooming.
Losses to Amazon from Showrooming are real and large however the study suggests that retailers are also providing showrooms for each other. Consider these findings from the study. 20% of 368 respondents who researched a product while at a Best Buy store indicated that they actually purchased the researched product at Target. The significance in this number is that it is twice that of those who purchased the product at Amazon.com (10%). With another 10% completing the sale at Walmart, it is apparent that Showrooming isn't just providing online-only retailers a showroom floor. This dimension to Showrooming isn't just a Best Buy issue. Walmart lost nearly as much to Target (18%) from the 395 who researched a product while at a Walmart store and only 14% to Amazon.com and 7% to Best Buy. Although it might appear that Target is the winner here, Target did not come out unscathed. Of the 352 respondents who researched at a Target store, 14% purchased the product at Walmart, 13% at Amazon.com and 7% at Best Buy.
Overall, Amazon.com which does not have the added expenditures of store-front and store personnel, was still the biggest total benefactor among respondents in this Showrooming study with 13% of all the self-reported sales. Many purchased at the retailer where they were shopping while only a very small percentage ended up purchasing at a retailer online site like Bestbuy.com, Walmart.com or Target.com. Of those who purchased online (240 of the 1000 respondents) a little over half of them reported not paying sales tax. 65% of the group who did not pay sales tax indicated that it had at least some amount of influence on their purchasing decision.
Another noteworthy result from the study is that those consumers who engage in Showrooming do so quite often. When asked how many products they researched while in the retail store with their mobile device within the past 3 months, 80% indicated that they had researched at least 3 products with 43% overall responding that they researched 5 or more products.
Methodology
Data was collected in an online survey from 1000 of ClickIQ's U.S. consumer panel from January 30 to February 7, 2013. Target respondents must have shopped in a retail store within the past 3 months, own a mobile device and used the mobile device while at a brick & mortar store to research a product, and have since purchased the researched product. The survey results have margin of error of +/-5% at a 95% confidence level.
About ClickIQ
ClickIQ, Inc., based in Minneapolis, Minnesota, is an award-winning market research firm that employs fully integrated online management tools, a proprietary consumer panel, and skilled market research analysts to deliver quantitative consumer and shopper insights to some of the best known and most respected companies across the U.S.