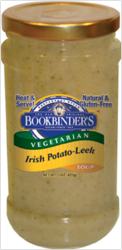 Celiac disease and gluten sensitivity are growing issues, impacting familie of all ages. It's important to have a range of healthy and great tasting meal options. - Sean O'Neil
Philadelphia, PA (PRWEB) March 13, 2013
The Children's Hospital of Philadelphia (CHOPs) will host their annual Pediatric Celiac Disease Education Day, on Sunday, March 17th. The event will be held in the Abramson Research Building, at 34th Street and Civic Center Boulevard in Philadelphia, starting at 9 am and run until about 2 pm. Space is limited, so please call 215-590-2985 to register.
The Celiac Education Day, sponsored by CHOP's Division of Gastroenterology, Hepatology and Nutrition, will include breakout sessions to target age specific needs and concerns. Each session will include a medical expert, a behavioral provider and dietician. The Education Day will also showcase a collection of local food vendors that offer a wide array of gluten-free products, including Caesar's Pasta, Sweet Freedom Bakery, The Little Bakery in Blue Bell, and Bookbinder Soups.
Bookbinder Soups, has an award winning line of all natural and gluten free, ready-to-serve vegetable soups, and seafood specialties. "We recognize that Celiac disease and gluten sensitivity are growing issues. It is very important that people of all ages, with any form of gluten sensitivity, have a range of healthy and great tasting alternatives", said Sean O'Neil, Bookbinder Specialties' Chief Soup Officer. "And we are very pleased to support this event at CHOPs, and even sample our Irish Potato-Leek Soup on St Patrick's Day!"
Since its start in 1855 as the nation's first hospital devoted exclusively to caring for children, The Children's Hospital of Philadelphia (CHOPs) has been the birthplace for many dramatic firsts in pediatric medicine. The Hospital has fostered medical discoveries and innovations that have improved pediatric healthcare and saved countless children's lives. Today, CHOPs is one of the leading pediatric hospitals and research facilities in the world. With over 150 years of innovation and service to their patients, families and the community, reflecting an ongoing commitment to exceptional patient care, training new generations of pediatric healthcare providers and pioneering significant research initiatives.
The Media, Pennsylvania-based Bookbinder Specialties Company, sell soups and seasonings based on favorite recipes from the Old Original Bookbinder's restaurant, established in 1865 in Philadelphia's historic Old City. Bookbinder's product line features fresh seafood and ingredients from the eastern U.S., and includes gourmet soups, breadcrumbs, and seasonings including many new gluten-free offerings. Distribution is throughout the U.S., with concentration in the Northeast. A portion of company profits are donated to help feed the less fortunate in the Philadelphia area.