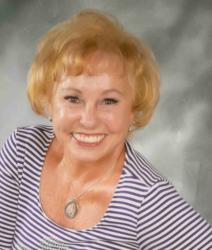 I hope that this book will encourage my readers to pursue their own passions and to live their dreams!
San Diego, CA (PRWEB) March 13, 2013
Award-winning author Lois Joy Hofmann announces the release of the second book of her nautical trilogy, "In Search of Adventure and Moments of Bliss: Sailing the South Pacific." Hofmann will kick off her spring author tour with three San Diego presentations and book-signing events. "Sailing the South Pacific" is the story of Lois and Günter Hofmann's eight-year sailing circumnavigation on board their 43-foot catamaran, "Pacific Bliss." The Hofmanns embarked on their 62-country adventure after turning 60 years old.
Hofmann's 2013 San Diego spring author tour commences with a presentation at the Southwestern Yacht Club on Thursday, March 14 at 6 p.m. that is open to the public; make a reservation by calling 619-222-0438. Hofmann's second appearance is at the Pacific Beach Taylor Branch Library on Saturday, April 6 at 1 p.m. Hofmann will also be at Upstart Crow Bookstore and Coffee House in Seaport Village on Thursday, May 2 at 7 p.m. Hofmann's presentation, "Come Away with us to the Islands," is a South Pacific-themed multimedia presentation highlighting adventures and culture she experienced during the voyage from San Diego to Australia.
With the threats of terrorism and piracy on the high seas, fewer sailors are completing a circumnavigation of the globe. In the second book of the nautical trilogy, "In Search of Adventure and Moments of Bliss," the couple faces adversity, but gains renewal and reward as they continue their action-packed sailing circumnavigation. The oversized paperback book contains 212 full color photos and illustrations, and 11 maps. For the geography buffs, there are magazine-style "Did you Know" sidebars to outline the geography, history, and cultures from each of the countries visited by the Hofmanns. For the sailing enthusiast, Hofmann includes a "Messing with Boats" column written by her husband Günter.
Lois Joy Hofmann lived a life at the top of the corporate ladder as a CEO of a publicly traded biomedical company. Hofmann and her husband Günter then escaped the corporate world for a life on the high seas, embarking on a sailing trip that would change their lives. After sailing the world, Hofmann began to write her nautical trilogy, "In Search of Adventure and Moments of Bliss." Her first two books, "Maiden Voyage" and "Sailing the South Pacific," are available on Amazon and locally in San Diego at Seabreeze Books, Traveler's Depot, and Upstart Crow Bookstore and Coffee House.
Hofmann's first book, "Maiden Voyage," was the recipient of the 2011 San Diego Book Award for Published Books, Nonfiction, in the Travel Category. Lois is available for speaking engagements and book signing events at yacht clubs and other organizations. Hofmann spoke at the Point Loma Optimist Club in January and MOAA (Military Officers Association of America) in February. When not traveling, Lois resides in San Diego, California, and Balsam Lake, Wisconsin. Visit http://www.loisjoyhofmann.com to learn more and order a signed copy of her two books.