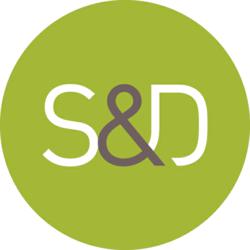 We are pleased to have been awarded the Woman Owned Small Business Certification with WBENC and look forward to being an active part of the national organization." -Ronda Dorchester
Denver, CO (PRWEB) March 13, 2013
S&D Marketing | Advertising, a Denver-based full-service marketing and advertising firm, has been awarded certification by the Women's Business Enterprise Council – West, a regional certifying partner of the Women's Business Enterprise National Council (WBENC).
"We are pleased to have been awarded the Woman Owned Small Business (WOSB) certification with WBENC and look forward to being an active part of the national organization." says Ronda Dorchester, President. "When working with large corporations, having WBENC's certification is essential and comforting for our clients and for the Agency to know we have been vetted as a legitimate female owned business."
As a women-owned company, S&D prides itself on delivering specialized marketing solutions in the Healthcare, Telecom, Broadband and Technology industries on a national level. The company handles complex project management and utilizes its unique, forward thinking ability to take work off clients' desks. S&D works as an agency handling detail-focused, measurable campaigns on a small or large scale. The company has found great success with both traditional, digital and out of the box campaigns.
WBENC's national standard of certification implemented by the Women's Business Enterprise Council-West is a meticulous process including an in-depth review of the business and on-site inspection. "S&D is proud to be a part of this group and is excited to get to know and work with other WBENC members and their affiliates," says Dorchester.
About WBENC
WBENC – The Women's Business Enterprise National Council is the nation's largest third party certifier of businesses owned and operated by women in the United States. WBENC is a resource for the more than 700 companies and government agencies that rely on WBENC's certification as an integral part of their supplier diversity programs.
About S&D Marketing | Advertising
S&D is owned and operated by Lorie Sadler and Ronda Dorchester, who partnered to start the firm over 16 years ago. The agency grew by providing uncompromising service to a variety of industries with a strategic approach and creative solutions. S&D's clients include Comcast, NBCUniversal, Cox Communications, Colorado Department of Education, Centura Health at Home and others.
For more information, or to partner with S&D please contact:
Contact:
Ronda P. Dorchester, President
rd(at)sd-advertising(dot)com
(303)785-3228
http://www.sd-advertising.com
#